Belkin Boost Charge 10K power bank recharges with Lightning cable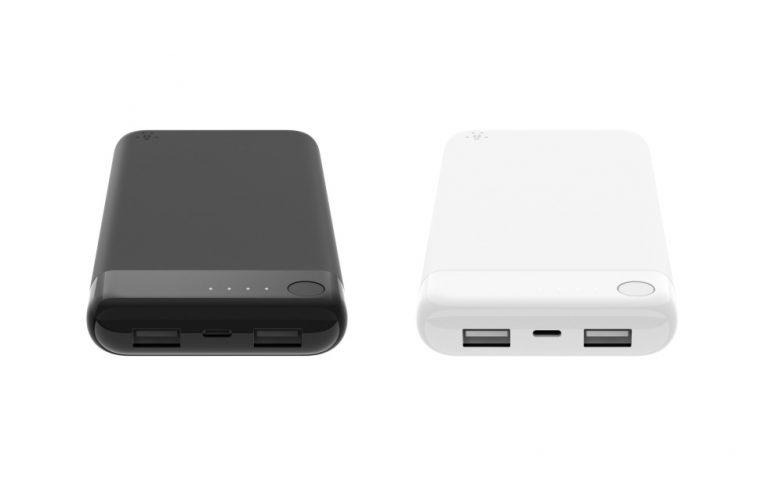 Belkin has launched a new power bank that charges using a Lightning, rather than USB, port. The device is marketed directly at iPhone and iPad owners who likely already carry a Lightning cable around but don't want to add a USB cable into the mix. According to Belkin, this is the first power bank of its kind to recharge with the Lightning connector.
Apple device owners can finally charge their external battery using the same cable they use to charge their iPad and iPhone. Called the Boost Charge Power Bank Lightning 10K, the model has appeared on Belkin's website as a pre-order with a $59.99 USD price tag; a shipping date isn't provided at this time.
This is the first power bank of its kind to be officially certified by Apple, meaning you don't have to worry about an inferior uncertified product that could potentially damage your devices. The power bank has a 10,000mAh capacity and can be purchased with a Lightning dock for cable-free recharging.
The device, which is offered in black and white colors, has a simple and rounded design relatively similar to Apple's design aesthetics, making it blend in well with one's existing devices. In addition to the Lightning port for recharging, the device features two USB-A ports for powering mobile devices, such as headphones, a smartphone, and similar.
One USB-A port charges at 1A and the other at 2.4A, making it suitable for tablets, as well. Charge indicator comes in the form of LED dots. According to MacRumors, which got its hands on a unit, the device is slim at about 0.75-inches thick; the total weight is a bit over 8 ounces. The new Boost Charge model is expected to start shipping in August.
SOURCE: MacRumors