Belkin announces USB in-car chargers for multiple devices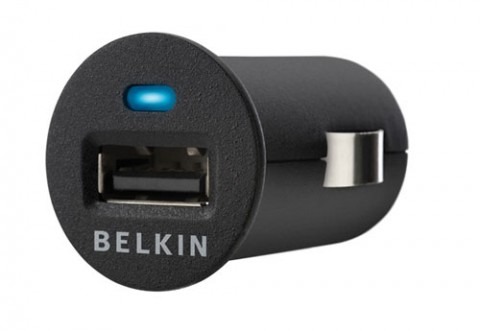 Belkin announced two new chargers today that are meant to be used in your car for a variety of devices. There's nothing worse than being out on the road only to find your cell phone has gone dead. These new accessories are intended to remedy that problem.
The two new products are called the Micro Auto Charger and the Dual Auto Charger. Both devices work by plugging into the DC power plug in your car and offer up connections for your various devices.
The Micro Auto Charger is quite small and features one USB port that can charge one device at 1 amp. The Dual Auto Charger, on the other hand, is a bit larger and features two USB ports that can charge at either 1 amp or 500 milliamps. It also includes a charge and sync cable for use with iPods and iPhones. You can get the Dual Auto Charger now for $29.99 while the Micro Auto Charger will be available at the beginning of next month for $14.99.
[via Geek.com]