Behold Facebook's top and most notable games of 2015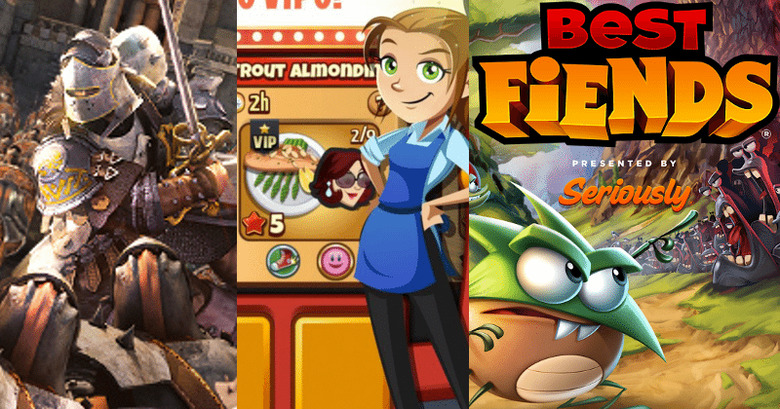 Yes, it's that time of year again when people, almost anyone really, become more reflective and think about where the past year has gone. And so, it's also time for the almost never ending lists of the best of the best of 2015. And when it comes to finding out what people think are the best, there is perhaps no better data source than
. So for this year's top games and so called "games of the year", Facebook is releasing its own rather lengthy list, both for games you play on Facebook as well as those you do on your phone.
There is really no way to objectively rate a game to be the best. It will always fall back to some subjective judgment in the end. But Facebook does have the advantage of some stats, like how viral a certain title has become on Facebook, how many have logged into the game (thanks to Facebook's single login API), and more. Of course, its ratings also take into account gamers' own ratings, which, again, exist in the realm of opnion.
Facebook splits its 2015 Games of the Year into eight categories. For the overall Game of the Year, the crown is being given to Clash of Kings. Yes, you read that right. Kings, not Clans. This hit game came from China and was rebuilt from scratch to support both mobile and web, and by consequence, the whole world.
There was a time when Facebook games reigned supreme and while things have simmered down a bit, there are still a few notable titles that you can play inside your web browser. That list includes a variey of match-3 games like Best Friends from Seriously and the Monster Buster: Hexa Blast sequel from PlayDog Soft. Family Guy: The Quest for Stuff from TinyCo is a game adaptation of Fox's popular comedy series.
These days, more play games on their smartphones, so naturally Facebook has a category for them too. This category is dominated, surprisingly, by sequels of almost ancient hits like Angry Birds 2 and Cooking Dash 2016.
Interestingly, Facebook also has a special category for games that integrate best with its platform. For example, League of Legends uses Facebook's API for friend-finding, while the comic Alphabear uses Facebook for Sharing. The only non-game but still game-related product in Facebook's entire list is the PlayStation 4, which integrates well with sharing content on Facebook.
Rounding up Facebook's gaming retrospective is its Top Games of 2015, in no particular order:
• FIFA 15
• Fallout Shelter & Fallout 4
• Call of Duty: Black Ops 3
• Mortal Kombat X
• Batman: Arkham Knight
• The Witcher 3: Wild Hunt
• Metal Gear Solid V: The Phantom Pain
• Dying Light
• Star Wars: Battlefront
• Halo 5: Guardians