BeBook Mini E-Book Reader gets pictured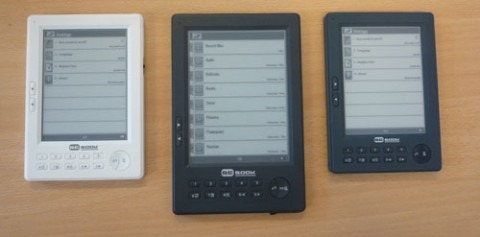 If you're waiting for a new ebook reader to sweep you off of your feet, you might be interested in learning about the BeBook Mini, which just got detailed in a picture released by the company today for the first time.
The BeBook Mini e-book reader features a 5-inch screen. We don't really know much more about it than that. However, the photo does show the device in both black and white versions on either side of the BeBook 1.0 for a size comparison.
There are a few other details floating around, however like the fact that the BeBook Mini will sport a faster processor, an SD memory card slot and a USB port. Pricing should be around $200 once released, however, the date is not yet known.