Beauty and the Beast first trailer officially released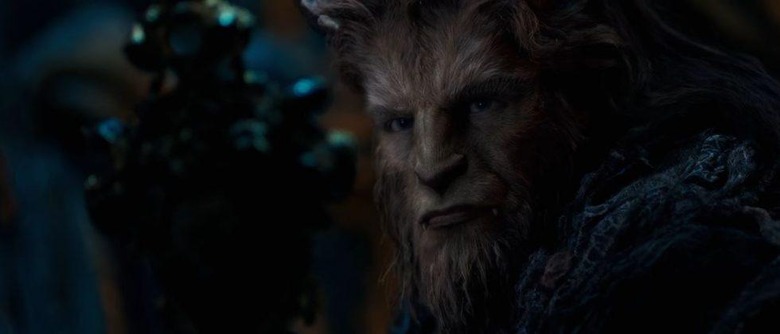 After a lot of anticipation, Disney has unleashed the first official trailer for Beauty and the Beast. We're closing in on the release of this live-action remake, and though there have plenty of stills released thus far, many Disney fans have been waiting with high hopes for this trailer. The trailer certainly pleases, too, as long as you weren't expecting a radical departure from 1991's animated film.
That's because nearly all of the scenes previewed in the trailer seem to be lifted from the animated version. We see glimpses of Maurice being captured, Belle's first meeting with the Beast, and the tavern scene where Gaston sings about how great he is. There's also a few brief looks at the famous ballroom scene, along with the rooftop fight between the Beast and Gaston.
While there are a few things that have changed, this live-action movie seems to lean heavily on the source material. That isn't necessarily a bad thing, as Beauty and the Beast is widely considered to be one of the best of Disney's animated features. Have a look at the trailer below.
This live-action remake of Beauty and the Beast has been able to attract some significant star power. Harry Potter's Emma Watson will be playing Belle, while Ian McKellen is slated to play the butler-turned-clock Cogsworth. Emma Thompson will be taking up the mantle of Mrs. Potts, while Ewan McGregor will be putting down his lightsaber to play Lumiere.
The set design and visuals definitely look top-notch, so here's hoping the rest of the film hits the mark. Expect to see more from Beauty in the Beast coming up – since the movie isn't releasing until March 2017, Disney has plenty of time to release new trailers and screenshots as it continues to ramp up anticipation. Stay tuned.