BBC Debuts New Media Player For Android Phones And Tablets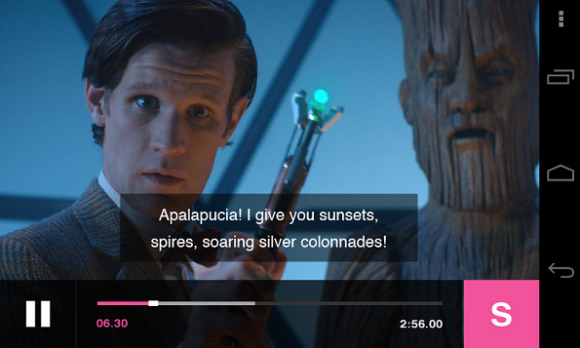 If you're a fan of TV shows on BBC such as Doctor Who and others, BBC has good news for you if you use an Android device. The BBC has begun rolling out a new secure video player for Android phones and tablets called BBC Media Player. The BBC mobile technical team says that the new Media Player is being used with the mobile view of BBC's iPlayer website.
The BBC also notes that next week a new version of the BBC iPlayer on Android will launch using the new Media Player. BBC also notes that it chose Adobe Flash as the media format to stream for Android devices. The reason Flash was chosen was to provide the BBC with a number of cross-platform efficiencies since the same infrastructure can be used for delivery to PCs, Android phones, and set-top boxes.
BBC had to change the way it plays content back using Flash because of Adobe's decision to remove support for the Flash Player plug-in. BBC says that it considered a number of streaming options, including HLS, but HLS isn't supported on older versions of Android prior to Honeycomb. Using Flash also allowed the BBC to create a simple and generic application that could be used on the website and by native applications like the BBC iPlayer.
The BBC Media Player allows the company to take care of all its media streaming needs with one application. The application will also allow users to listen to BBC Radio on Android phones and tablets as well. The BBC promises ongoing improvement for media playback and mobile experience for Android users.
[via BBC]