BBC brings iPlayer to Windows Phone 8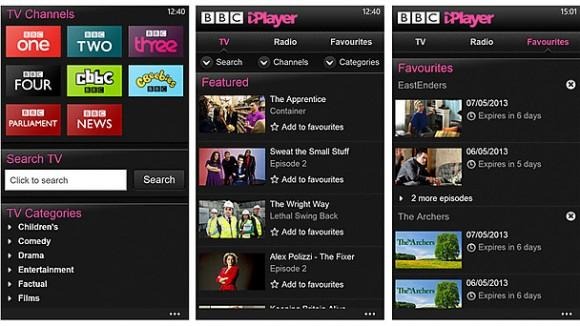 If you're a fan of BBC programming and use a Windows Phone 8 smartphone, BBC has announced that its iPlayer is now available for you to enjoy. While you may be thinking, cool a new app, this offering isn't an app as you might expect. BBC calls it an application, but it's a shortcut to the mobile optimized website, live tile, and media player.
The iPlayer app/link/shortcut is available as a free download from the Windows Phone Store. Once downloaded, users can search for content by channel, by featured content, or save shows you like to your favorites area. Users can catch up on their favorite BBC programs on the go.
BBC also says that it realizes how important being able to catch up on your favorite programs on the go is. According to the company, in March of 2013 30% of overall requests for streaming content came in from mobile devices and tablets. Those requests totaled 81 million in March alone.
Fans of BBC programming who use Windows Phone 7.5 may be wondering where their support is. BBC says that it has been working with Microsoft to launch its iPlayer on both Windows Phone 7.5 and 8. However, BBC says that platform limitations on Windows Phone 7.5 have left it unable to provide the same quality playback experience as it can on version 8.
The fact that the playback quality was impacted led BBC to the side to not offer iPlayer on Windows Phone 7.5. BBC doesn't think this is that big of a deal because Windows Phone 8 currently makes up the majority of all Window smartphones on the market. I don't think the only people using Windows Phone 7.5 feel any better knowing that fact.
SOURCE: BBC