Battlefield 5 battle royale mode won't be here at launch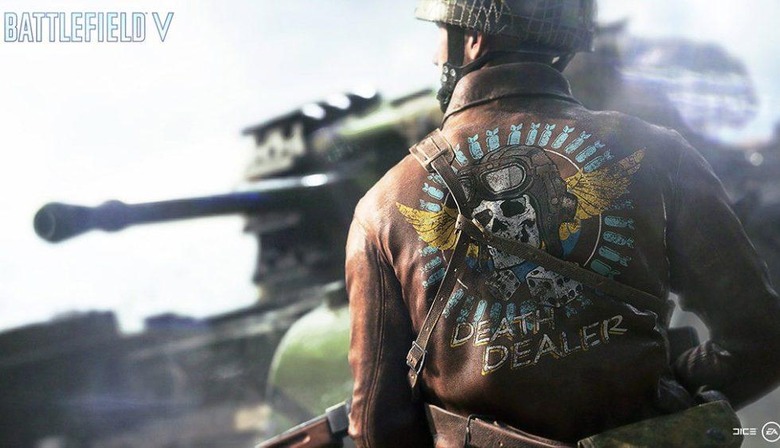 To the surprise of no one at all, the gaming industry's major FPS franchises are getting in on the battle royale frenzy this year. Call of Duty: Black Ops 4 launched with a battle royale mode, Blackout, in place of the franchise's traditional single player mode. Battlefield is also due to get a battle royale mode called Firestorm, but today, we're receiving some bad news about when that mode will launch.
If you're interested in Battlefield 5 specifically because of Firestorm, it looks like you're going to want to hold off on purchasing the game for a little while after launch. While Battlefield 5 releases on November 20, DICE is revealing today that Firestorm won't be added to the game until March 2019.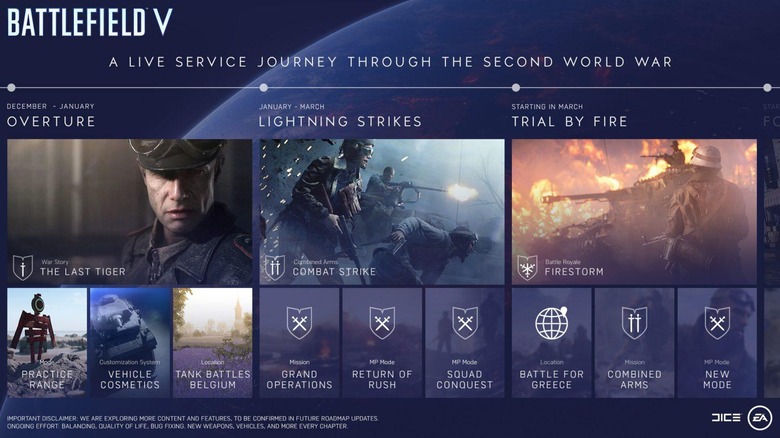 DICE revealed the news in a post-launch content roadmap today. As explained on the Battlefield 5 blog, the post-content releases – collectively called Tides of War – will begin around two weeks after Battlefield 5 releases. The first chapter in this series is called Overture, and it will add the Panzerstorm map to the game, which centers around tank warfare. Throughout December and into January, we'll see a new single-player War Story added to the game, along with a practice range and vehicle customization options as well.
Between January and March is when the second part of Tides of War, Lightning Strikes, will arrive. This will add the co-op Combined Arms mode to the game, along with a revamped Rush mode. After Lightning Strikes is when Trial by Fire arrives, bringing Firestorm and a new Greece map along with it.
A more specific date wasn't given for the roll out of Firestorm, but regardless, it clearly won't be arriving until a few months after launch. We imagine that many who count themselves among the Battlefield faithful will still by the game at or around release to play through its campaign and its standard multiplayer modes, but the delay in Firestorm's assumed launch definitely still stings a little bit. We'll have more information for you when DICE and EA share it, so stay tuned.