Battlefield 5 update adds RTX ray tracing just in time for launch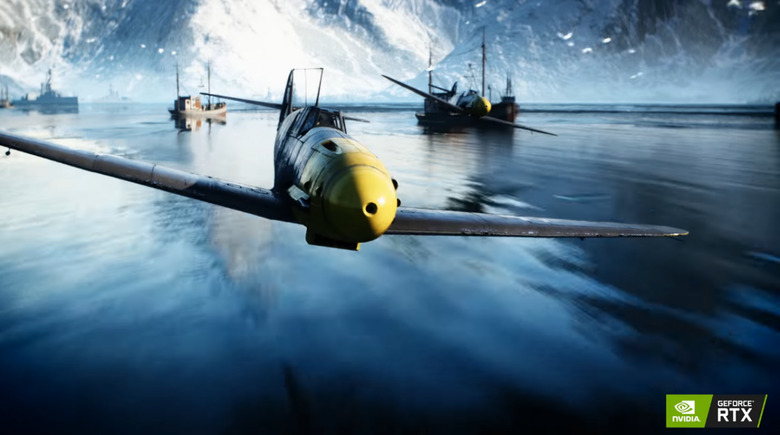 The full release of Battlefield 5 is nearly here, though some people already have access to the game (or will have access soon). For those folks playing right now, DICE has pushed a new update that makes a number of bug fixes. The patch isn't only bug fixes though, as it adds a big feature for those who shelled out the cash for one of NVIDIA's latest graphics cards.
Yes, RTX ray tracing has come to Battlefield 5, assuming of course that you've installed the proper updates to get it working. Not only does Battlefield 5's ray tracing require this update from DICE, but you'll also need to have the appropriate NVIDIA drivers installed as well as the Windows 10 October 2018 update. Luckily for RTX 20-series owners, Microsoft just re-launched the October 2018 update, so everything you need to enable ray tracing in Battlefield 5 should be readily available.
In a blog post today, DICE describes this patch as a "smaller update" that's mostly comprised of bug fixes and stability tweaks. Indeed, aside from the addition of ray tracing, it's pretty much all minor changes, though you can check that blog post for full patch notes if you've been waiting on a particular fix.
At the moment, Battlefield 5 is only available to a small subset of players. Those who are subscribed to Origin Access Premier have been able to play since November 9, while a 10-hour trial unlocked on the same day for those subscribed to Origin's basic Access tier. Tomorrow, folks who pre-ordered the Deluxe Edition will get to start playing, while everyone else will be able to play when the game officially launches on November 20.
So, between Origin Access Premier members and the group that pre-ordered the Deluxe Edition, there's probably at least a few people who put down the cash for one of NVIDIA's top-of-the-line RTX cards. Battlefield 5 will hopefully be the first in a long line of games that eventually support ray tracing, so we'll be keeping an eye out for more announcements like this. Stay tuned.