Battlefield 4 China Rising DLC is free until August 9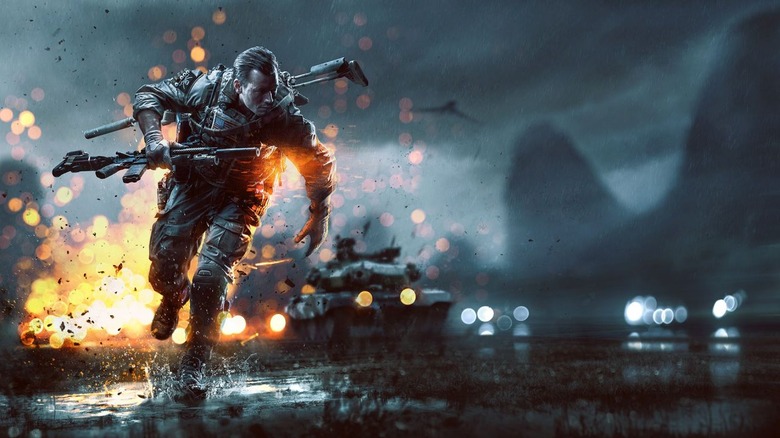 The Battlefield 4 China Rising DLC is free until August 9, giving game owners a chance to snag the expansion without paying. The DLC takes gamers to the Chinese mainland and gives them new an array of devices, including new vehicles and a new game mode that takes the battle to the sky. There are also four new multi-player maps with the DLC: Silk Road, Altai Range, Guilin Peaks, and Dragon Pass.
The DLC brings those four new maps alongside a new game mode called "Air Superiority." As the name suggests, the battle is taken into the air where gamers play in a jet or helicopter against the other team's aircraft to take control of the battlefield's aerial regions.
During regular on-the-ground play, the China Rising DLC also brings new vehicles, in particular a Bomber for utter destruction and a Dirt Bike for getting around quickly. The DLC also brings some new gadgets to help you succeed in the game.
In addition to making the DLC free for a week, there's a new community mission that, if it ends up successful, will give gamers a new Gold Battlepack. The collective community of gamers need to get, in total, 89 million total Assault Rifle kills between August 2 and August 8 at 9AM Pacific time. Any of the assault rifle kills that happen on any multiplayer map or mode count toward the final goal.
SOURCE: Battlefield