Battlefield 1 Premium Pass will feature 4 expansions, 20 maps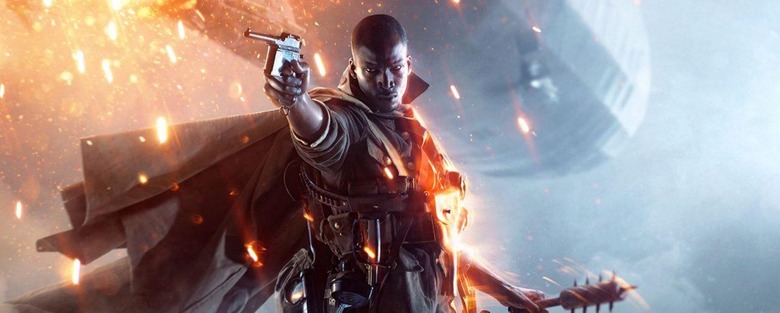 As exciting as Battlefield 1 may seem, we're being reminded today that it is, in fact, still an Electronic Arts game. The company has unleashed details of Battlefield 1's Premium Pass well ahead of the game's October 21 launch, letting us know just how much we'll pay for the full Battlefield 1 experience. Spoiler alert: it's a lot of money.
In all fairness, the Battlefield 1 Premium Pass, which comes in at $49.99/£39.99, does seem to offer a significant amount of content. There will be four themed expansion packs for Battlefield 1, with the first, "They Shall Not Pass," launching in March 2017 and adding, among other things, the French army to the game. EA says that a future, currently more nebulous expansion will add the Russian Empire to the game as well.
Those are the only specific details we're getting about the expansions for now, but at the end of all, Battlefield 1's Premium Pass will add 16 new maps, 20 new weapons, new game modes and Operations, 14 unique dog tags, and 14 Battlepacks, which feature shiny new skins for your weapons. Those who purchase the Premium Pass will be granted one Battlepack per month starting in November 2016.
Finally, those who purchase the Battlefield 1 Premium Pass will be given two weeks early access to all of the new maps being added through DLC, which might be enough to get the Battlefield faithful to shell out early for the additional content.
There's definitely a good amount of content to be found in the Premium Pass for Battlefield 1, but buying it at launch means that gamers will be on the hook for more than $100 to get the full Battlefield experience. Whether or not that's worth it is up to the individual player, but considering the cost of buying all the DLC separately will end up being more than that of the Season Pass, we imagine that will make the decision easier for those who polan to spend a lot of time with Battlefield 1.