Battlefield 1 Fall Update brings slew of improvements and changes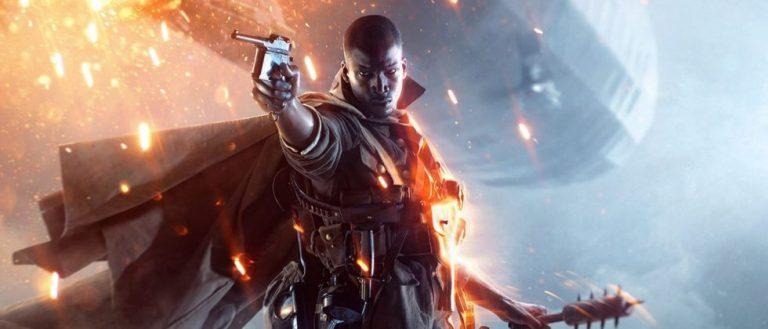 The big Fall Update for Battlefield 1 is available now, and it brings with it fixes, general improvements, new features, and more. Most of the changes have been applied for all platforms on which the game is available; as well, some of the changes listed in the update notes are said to be 'coming soon,' so you'll still have to wait in some cases. Operations mode games and Suez Conquest will both have been balance following the update, light machine guns have been update to 'more viable mid-range weapons,' maps have been tweaked and fixed extensively, and more.
Starting with the Campaign, we see that horses will no longer be damaged by colliding with humans, airplanes won't get stuck on the terrain any long, subtitles have been updated, small graphical fixes have been applied on all the levels, floating objects have been fixed, typos have been eradicated, AI issues have been ironed out, alarms will stop sounding when the speakers are destroyed, and much more.
This update also brings some server changes, including better bandwidth and performance for airplanes. Grenades will no longer damage players before exploding, players will be balanced based on game mode skill rather than global skill, server crash issues have been addressed, and airplane hits have been improved.
Glossing over the audio and bug fixes, we see a bunch of changes to the vehicles, including more damage when hit by the Fortress Gun, less damage from AA canons (with planes, that is), less plane damage from Scout rifles, less damage to Calvary soldiers from headshots, the number of active mines in any given world has been increased from 3 to 6, and more.
Ricochets are a bit more refined with things like hit indicators for when bullets glance off vehicles, and gadgets have been improved with fixes and tweaks — mortars won't deploy inside objects, melee weapons require more time to draw, etc.
Meanwhile, Suez has received two more flags for a new total of five flags, as well as one armored car for teams to spawn into their headquarters. Changes to Operations mode games focus on giving attackers 'a boost,' and also reduces the time needed to capture flags. Attacker max tickets has increased from 150 to 250 in 64 player games, and decreased from 200 to 150 in 40 player games.
The full list of changes is far too massive to list here, so head over to the update notes to read the entire thing (via the link below).
SOURCE: Battlefield Forum