Batman Arkham City Lockdown released for iOS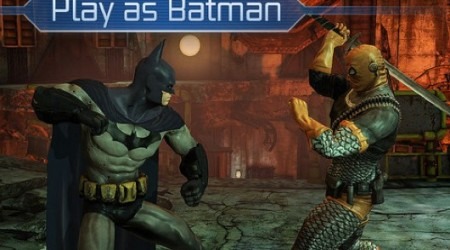 The popular console and PC game, Batman Arkham City, is getting an iOS version for Apple's iPhones and iPads. The iOS version is called Batman Arkham City Lockdown and is powered by the same Unreal Engine behind the graphic-intensive Infinity Blade 2 iOS game, which we've positively reviewed before.
Warner Brothers quietly released the game today on Apple's iTunes App Store in New Zealand with the game likely to roll out to other parts of the country very soon. The game is a one-on-one fighter developed by Mortal Kombat's NetherRealm Studios that will have you beating up the Joker, Two-Face and more, as well as the Batman Arkham City Lockdown exclusive character Deathstroke.
You'll also be able to choose from several Batman skins and power-ups as you fight to clean up Gotham City of the escaped inmates and iconic villains. Although it will likely not be as intense as the full console and PC versions, it's graphics so far look rather impressive from the screenshots. The game is priced at $8.29NZ, which will make it probably $5.99USD when it hits the US App Store later today or tomorrow.
[via JoyStiq]