Basis launches health-tracking wristwatch and web service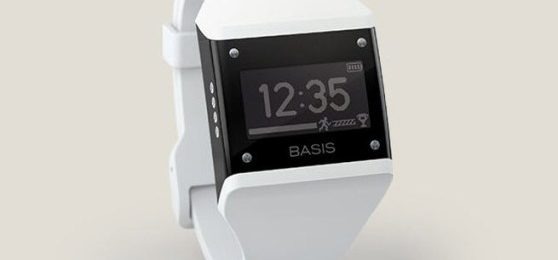 Basis Science today launched a new fitness and health tracking wristwatch and accompanying web service for the health-conscience crowd. It joins an already crowded market of health and fitness gadgets, but Basis hopes to shake things up with its wristwatch that aims to get people to form better health habits.
The Basis watch also does far more than most health and fitness gadgets. It has an accelerometer to track movement, but it also has an optical blood-flow monitor for heart-rate tracking, a perspiration sensor to measure sweat, and skin and ambient temperature sensors. These different sensors help the Basis watch do things that other activity trackers can't.
After it monitors and records activity, the watch takes the data and presents it to you in a useful way, allowing you to keep track of your health and fitness trends over time. The company introduced a web service to go along with the watch that lays out the data into a readable format. Users can also choose different habits related to their physical activity and sleep that they want to try and accomplish.
An interesting feature about the device is that it doesn't track calories or anything to do with your diet. Furthermore, the device is launching with the internal Bluetooth radio turned off, but eventually Basis will enable Bluetooth syncing in the future. The watch costs $199, and it's available now on their website.