Bare carbon fiber Porsche 935 needs no stinkin' livery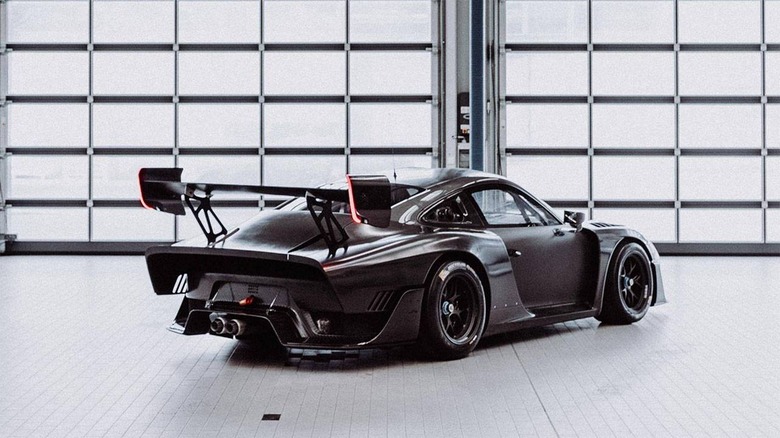 We've already talked about the Porsche 935 back in September of 2018 that was limited to only 77 units made. The car isn't street legal and is meant for racing on the track. The ride is intended for track days and for private training. The original 935 used carbon fiber in its construction, those bits were hidden under the livery painted on the car.
Porsche has unveiled the 935 in an even more exclusive version that has no livery and is covered in bare, exposed carbon fiber. The car also ditches the aero wheels in favor of more modern looking wheels all around. Porsche says that the regular steel and aluminum body of the 935, which is based on the GT2 RS, was replaced and supplemented by carbon fiber reinforced composite.
Porsche says that the result of the CFRP bits is improved stability and a weight of only 1,380kg. The racing car has 700hp and is meant to look like the Porsche 935/78 racing car of the past. The vehicle is 4.87 meters long and 2.03 meters wide. It has wheel arch vents to increase downforce on the front axle.
Inside the car, everything is presumed to be the same as the 935 racer unveiled last year. The racing car has a shift knob made of laminated wood. An integrated roll cage with a racing bucket seat and a 6-point racing harness. The vehicle comes with a single seat, but buyers wanting a second person to go along can get a second seat as an option, and the car has AC.
It's unclear what the price of the car is or if the bare carbon fiber version adds to the limited run of 77 units. It's unclear if the carbon fiber version is stand-alone production.