Bang & Olufsen BeoVision 14 gives Android TV some class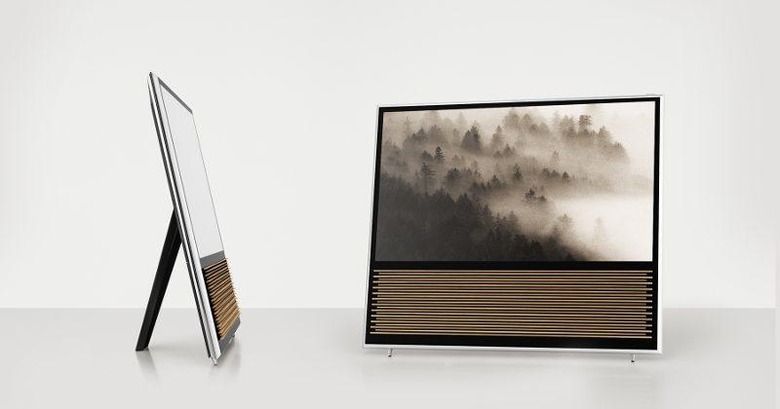 Bang & Olufsen is a name perhaps more known for its premium, which usually also means expensive, audio equipment. But audio is really just one step removed from video. In fact, B&O did have a line of TVs way back when, with the Avant being the last one we've seen. That is, until now. Fully jumping into the smart TV scene, the BeoVision 14 comes from two distinct B&O TVs, combining the intelligence of the BeoVision 11 and the odd mobility of the BeoVision Avant.
Although not its first smart TV, the BeoVision 14 is Bang & Olufsen's first Android TV, which isn't exactly odd considering how new Android TV is. Aside from having access to no small amount of apps, content, and streaming services, this also means that the TV supports Google Cast. Simply put, you aren't going to be restricted to the content stored on your TV or streamed via providers, as you can also cast your own content from, say, your smartphone or tablet.
From the Avant, the BeoVision 14 inherits mobility. No, we don't mean that you can simply pick up this large TV and walk around the house with it. Like the Avant, it has a motorized stand that moves, rotates, and reorients itself based on your own movements and position, ensuring that you always get the best viewing angles, even if you move from one end of the couch to the other.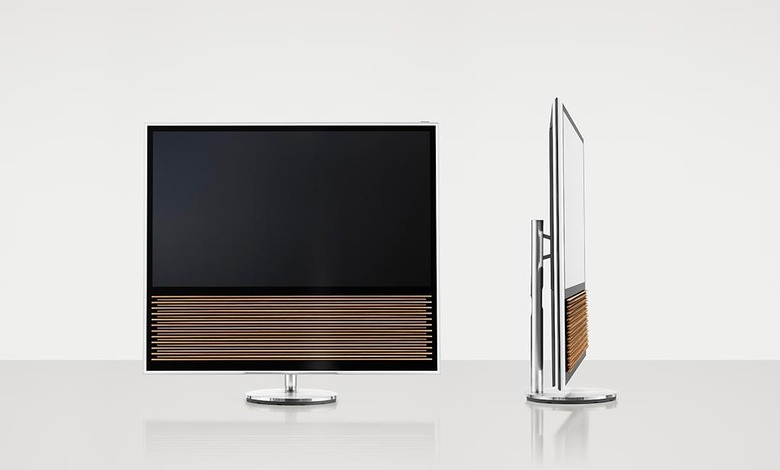 As far as smart UHD TVs go, the BeoVision 14 is both unusual yet commonplace. As you would expect from the brand, it offers the best in both audio and picture experiences. In terms of visuals, it has LED backlighting, anti-reflection glass, and an automatic picture control sensor that adjusts images based on the surrounding ambient light. Audio is where it gets a bit weird, as far as design goes. Instead of the usual side or even hidden speakers, the BeoVision 14 has a very conspicuous speaker grill area covered by authentic oak wood lamellas.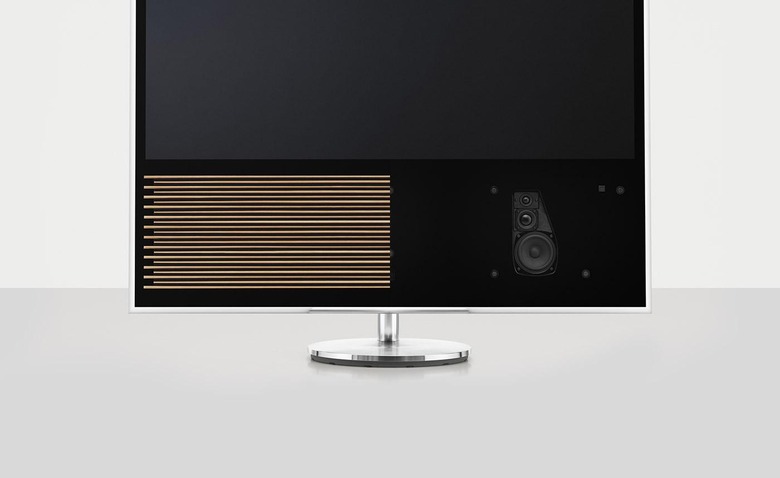 Also expected from B&O, the BeoVision 14 is going to cost a pretty penny. The 40-inch model already costs 4,495 GBP, roughly $5,845, while the larger 55-inch goes for 6,495 GBP, just about $8,445.
VIA: Pocket-Lint