Bang & Olufsen BeoLab 90 is a sound engineer's idea of perfection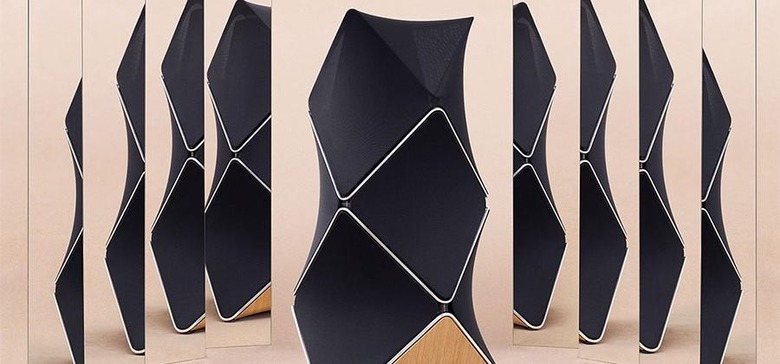 Bang & Olufsen has a long history of making speakers that are very high-end and very expensive. Perhaps the highest end speaker that the company has ever made has been unveiled and it is called the BeoLab 90. The specifications for these speakers are impressive and sound very expensive. Each speaker packs 8200 watts of power.
Each of those tall speakers weighs in at 137kg each with the solid aluminum structure weighing 65kg on its own. Inside the strange enclosure are 18 speaker drivers. When engineers at Bang & Olufsen set about creating the BeoLab 90, their marching orders were to create the best home sound with no limits.
Active Room compensation technology allows the speakers to produce ideal sound no matter the shape or furnishings in the room. The speakers can be tuned and controlled using a B&O remote or an app on your smartphone.
I mentioned the 8200 watts of power per speaker; the speaker also has 14 channels of ICE Power amps inside along with four more class D amps. The 18 drivers include seven AM300-X tweeters, seven AM300-X midrange, three Heliox AM1000-1 woofers, and a single Heliox AM1000-1 front woofer. The BeoLab 90 will be offered in select stores with pricing unannounced.
SOURCE: Bang & Olufsen