Ballistic HC Case for iPhone 4 unveiled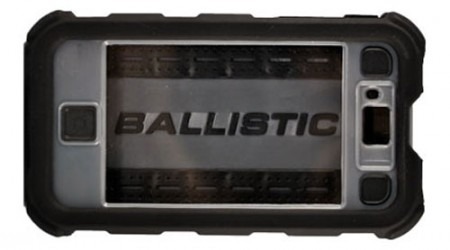 A couple months back I dropped my iPhone 3GS and the screen cracked. I decided to just wait until the new iPhone 4 came out and upgrade rather than fix my old device. When I heard the new iPhone 4 had glass on both sides to crack, I thought Steve must be setting himself up for retirement via repair costs.
I'm typically not the type to put my iPhone in a case, but once AT&T finally gets the iPhone 4 in stock locally I will need one. The new Ballistic HC Series Case from Go Ballistic Case looks like its got lots of protection. The thing has four layers of protection to be precise.
The case has a rubber inner layer to protect the finish of the phone and to protect it from shock. The inner frame is a ridged structure covered by another layer of rubber, and the outer silicone layer is removable and has plugs and seals for the ports. The case will sell for $49.99 when it launches.