Baldur's Gate II disappearance blamed on new Google Play Store policy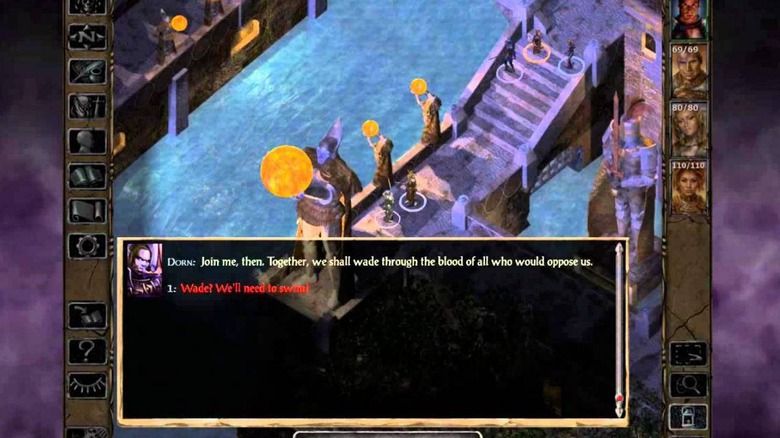 While some apps on Google Play Store almost seem to stay there forever, there are a few that suddenly disappear without a trace. Some are barely noticeable but when a paid app or game from a major developer suddenly vanishes, users are naturally unhappy. The mysterious disappearance of Baldur's Gate II and Icewind Dale from the Google Play Store may have finally been solved but it actually underlies a silent problem happening behind the scenes of the Google Play Store.
According to publisher Beamdog, the two games were suddenly removed by Google for failing to comply with a new store policy regarding privacy disclosure. Previously, the games simply link to an external web page but Google now requires that such policies be displayed inside the app itself. Beamdog says it is already working on an update to comply with the new policy but it could take time before the games return. Those who don't want to wait can try getting a refund via Google Play Store.
This isn't the first major title to disappear due to privacy policy changes. Last year, Harebrained Schemes disclosed that their Shadowrun games were taken down for failing to comply with new GPDR-related rules. Unlike Beamdog, however, the developers of the cyberpunk RPG said they won't be updating the game anymore. Unsurprisingly, those who bought the game were peeved.
Baldur's Gate and Shadowrun are hardly the only apps and games that are being taken offline due to policy changes and they will hardly be the last. The new Play Store policy took effect two years ago but it seems that some developers, big or small, are waiting until their apps have been taken down before taking action. That is if they even noticed at all.
It is, perhaps, fortunate that Beamdog is at least committing to do the work to reinstate their games. Whether it actually delivers on that after a bit of backlash for its perceived carelessness, is another thing entirely. Sadly, once a game is gone from these app stores, there's almost no way to get them again, regardless if you already paid for them.