Baldur's Gate 3: How and when to watch today's gameplay reveal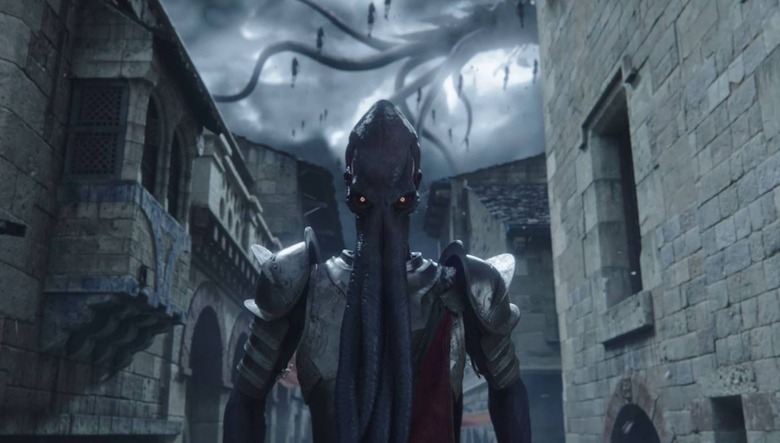 After 20 years, we're finally getting a new game in the mainline Baldur's Gate series, and with the RPG masters at Larian Studios at the helm of this game, there's good reason to be excited. Last week, Larian announced that it would be revealing our first look at Baldur's Gate 3 gameplay at PAX East. The big day has finally come, so if you're looking forward to this game, you might want to check out the reveal.
Thankfully, Larian has made it pretty easy in this case, meaning that you don't need to be at PAX East to actually watch it. Those of us staying home will be able to catch the reveal on Stadia's YouTube channel, via the video you see embedded below.
The livestream is set to kick off at 12PM PST/3PM EST, so a little over an hour from the time of this writing. We're not sure how long the livestream will last, but it seems that this reveal will be part of a larger Larian presentation on Baldur's Gate 3.
Baldur's Gate 3 was originally announced last year at E3 2019. The game was confirmed for both Windows and Stadia, and despite the fact that Larian is streaming this presentation through Stadia's YouTube channel instead of its own, there doesn't seem to be any kind of exclusivity deal with Google in place. Presumably, that means we'll see Baldur's Gate 3 launch on platforms like Steam and Stadia at the same time, but we probably won't know that for sure until we get a solid release date.
Will that happen today? We're not sure – the only thing that's guaranteed is that we'll get our first look at gameplay. We'll let you know if Larian makes any major announcements alongside this reveal, so stay tuned for more.