Bacon shaving cream coming from the makers of all things bacon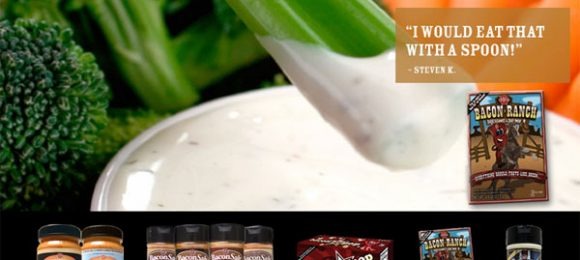 Bacon. The food of the gods. Tasty, crunchy, bacon. Bacon, bacon, bacon. Just saying the word BACON is enough to make stomachs growl the world over. Most of us probably limit our bacon intake to breakfast, lunch, dinner, snacks, and any day that ends in the letter "Y".
If you love bacon as much as I do, you may feel the understandable desire to shave with it. Seriously, you really can shave with bacon. I'm not talking about having to try to embed blades in a strip of greasy, yummy bacon. That would be wasteful and might be a sin. A company called J&D Foods has announced Bacon Shaving Cream. I want it.
The company owners want to assure people that this is a real product. However, it will only be available for a limited time because they have created only 2500 jars of what is described as a "pork-scented lather of the gods." I just cried a little bit.
The bacon-scented shaving cream went on sale November 28. The company makes even stranger bacon products under the heading "Ridiculous bacon products." The most ridiculously awesome of those products- Baconlube. Yes, this is a bacon-scented personal lubricant allowing you to combine two of the greatest things in the history of everything- sex and bacon.That sort of brings new meaning to the word porking. Win. They also make a product called Bacon Flavored Mmmvelopes that taste like bacon when you lick the sealing strip. These guys are geniuses and deserve a Nobel Prize.
[via WPTV]