Back to the Future Monopoly includes DeLorean token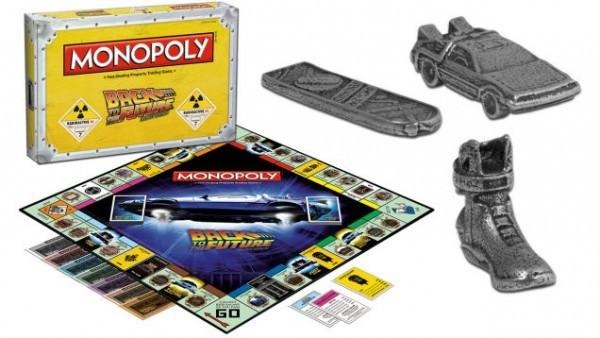 Monopoly — it's that game that starts out well enough, and after a couple hours devolves into arguments and money throwing. Or something like that. If you're still willing to broach the board and spend a few hours dominating the make believe business world, you'll soon have a new variant to enjoy: a Back to the Future edition. The board features iconic imagery from the movies (all three, as this is the "trilogy edition"), including a giant shiny DeLorean hovering in the centermost section beneath the Monopoly logo.
Joining the new board, which is shown below, are six new Monopoly tokens, including Einstein, a hoverboard, DeLorean, Nike sneakers, a cowboy hat, and the clock tower. Some are more notable than others, but they're all excellent renditions for Monopoly collectors and fans.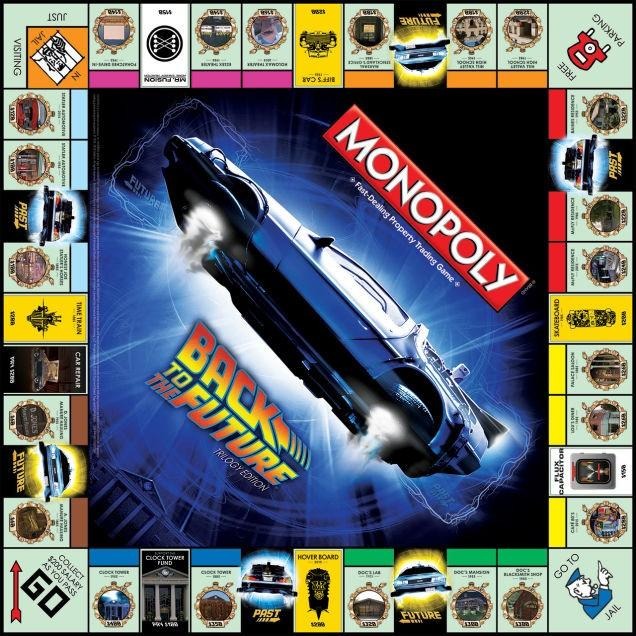 The Clock Tower is present in both the 1800's and 1900's versions, and what seems to be both past and future properties, which is an interesting twist on things. The box itself, meanwhile, is yellow with faux metal banded edges, studs, and metal handles on the side.
The game is the brainchild of USAoplogy, which is also developing a Game of Thrones Monopoly game, has a newly released Harry Potter board set, and more. The game will be available to order in September, though the price isn't yet known.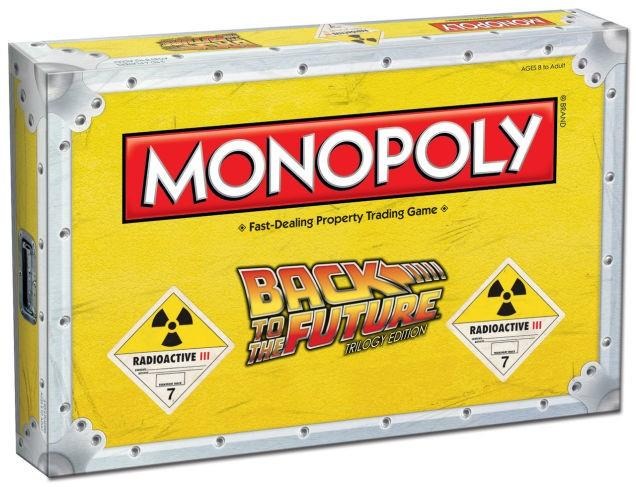 SOURCE: Gizmodo