Azulle Access PC Stick and Logitech K400 Plus keyboard turn TVs into PCs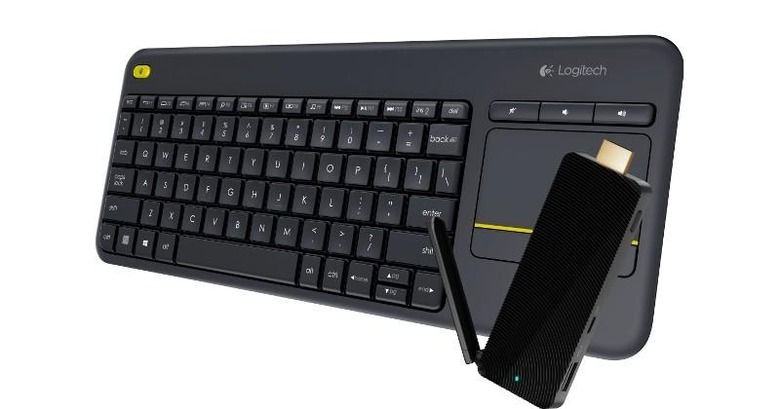 Personal computing has definitely changed a lot these past years. First, what was once an activity tethered to a desk moved over to laps and sometimes even couches and beds. Today, you can take your computing almost anywhere. Even TVs, appliances associated more with entertainment, can now talk serious business too. That's thanks to gadgets like Azulle's Quantum Access PC HDMI stick, which now comes bundled with the new Logitech Wireless Touch Keyboard K400 Plus, to turn TVs into devices for both productivity as well as family fun.
You might brush off the Azulle Quantum Access PC Stick as something like your conventional PC stick these days, like Intel's Compute Stick, for example. After all, it does very easily plug into the HDMI port of any HDTV to do its magic. It even runs on an Intel Atom Z3735F, has 2 GB of RAM, and 32 GB of storage, with Wi-Fi and Bluetooth 4.0 for connectivity.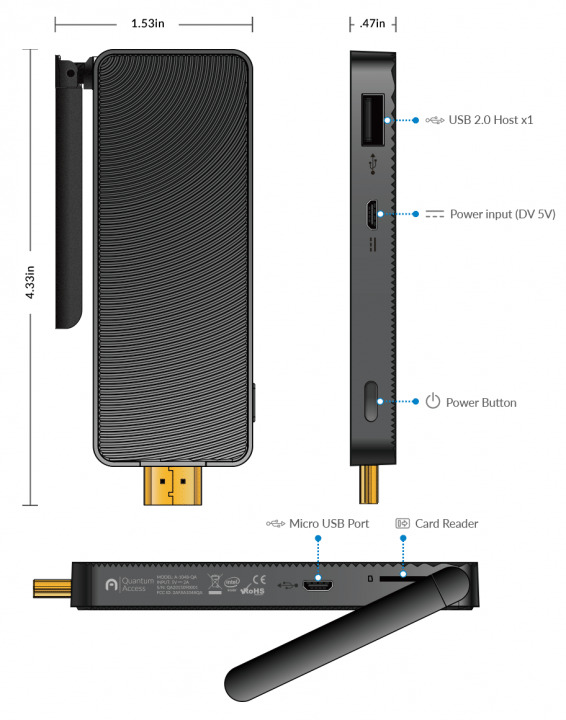 But judging it simply with those specs would be doing it a disservice and judging it prematurely. It has, after all, two features you'd be hard pressed to find in others of its kind, especially not together. It features an external antenna that ensures your streaming doesn't get cut off by weak wireless signal. It also has a patent-pending heat distribution technology to give you peace of mind that this little stick that can won't overheat and shut down in the middle of work or play.
With the new Logitech Wireless Touch Keyboard K400 Plus, this PC Stick becomes an even better living room PC. Simply plug in the keyboard's receiver to the USB port of the Azulle Quantum Access and you're good to go. No more messing around with strange remote controls or complicated wireless controllers. The Logitech K400 Plus offers the familiarity of a traditional keyboard. It even has a touchpad on the side so you won't have to worry about a mouse anymore. Powered by two AA batteries that can last 18 months, you won't have to worry about suddenly losing control either – and with a range of 33 feet, the keyboard offers effortless control of your PC stick from the comfort of your couch.
Alone, these two are already formidable devices in themselves. But together, they can transform any HDTV, either at home or even at a hotel, into a multi-functional computing device with a big screen. Type documents, make presentations, check email, or even browse the Web, all from the convenience of your couch or hotel room bed. And just because it's a PC doesn't mean it has to all be about work. Enjoy uninterrupted video streaming, go through vacation photos with the family, or maybe even play a few games. Anything you can do on a PC, you can now do on your TV.
The Azulle Quantum Access PC Stick and Logitech K400 Plus Wireless Touch Keyboard are being bundled at $159.99 and can be purchased from Amazon or directly from Azulle. We received a unit of Azulle Access PC Stick, expect full review soon.