AZIO shows off steampunk typewriter USB keyboard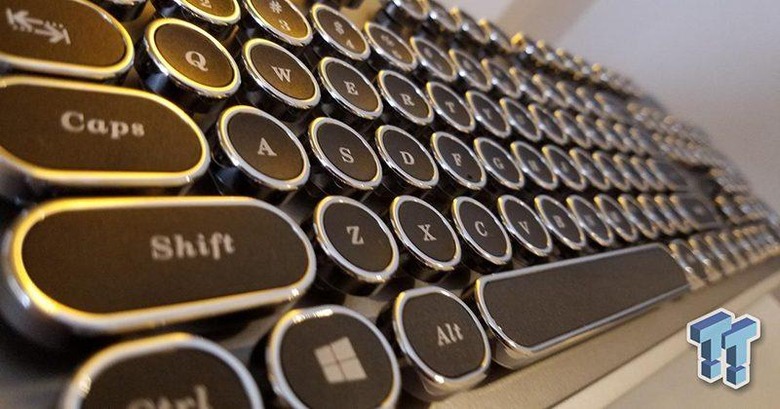 I've always loved having a desktop computer. Not only does it handle all of my work and gaming needs, but it grows and evolves with me. Over time I add new components on the inside, and new peripherals on the outside, depending on my tastes. Well if you're into a retro or steampunk look, AZIO has the keyboard that you've been looking for.
I went through a period of time where I was really into the steampunk aesthetic. I went to conventions, and even crafted my own accessories for a while. I still enjoy it, but I don't really put much time into it these days. One thing I always regret not making was a keyboard that used typewriter keys, instead of the regular plastic ones. Well AZIO has me covered, if I ever want to use a keyboard like that.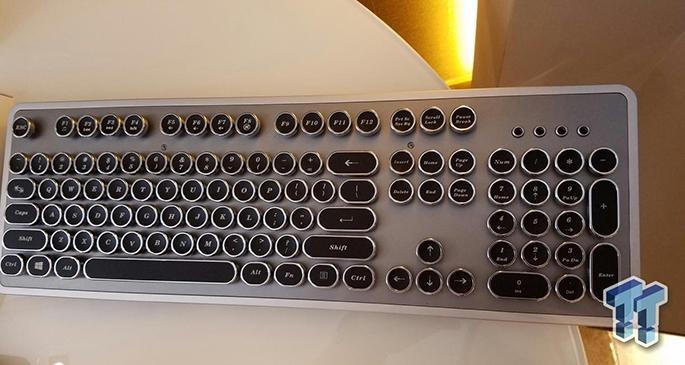 AZIO showed off this beautiful retro typewriter-inspired keyboard at Computex recently, and Tweaktown managed to snag a couple of pictures of it. The device uses Kailh Blue mechanical switches, and is set to go on sale in September for less than $100. As someone who has looked into typewriter keyboards, the sub-$100 price is definitely the lowest I've seen.
While the original version of the keyboard might not quite fit with the steampunk color scheme, AZIO is said to be working on one that is specifically steampunk-inspired, which I can only assume means less silver and more copper coloring.