Ayris bluMe Hi-Fi Bluetooth music receiver works with any music system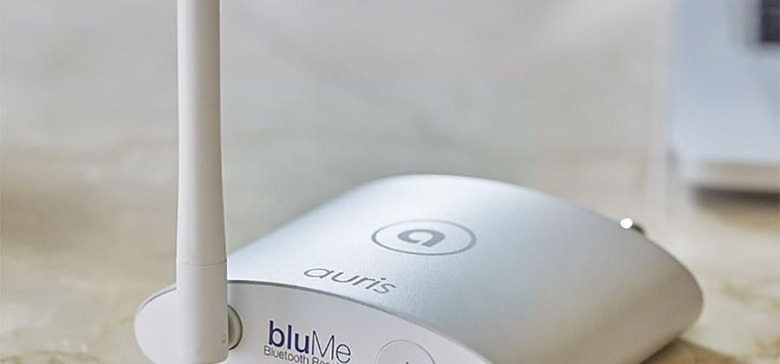 Audiophiles and music fans probably have a stereo system at home that has been around since before music streaming. You may also have a set of powered speakers that sit around missing out on tunes from your favorite streaming app. A device called the Ayris bluMe Hi-Fi music receiver has debuted that is designed to give legacy music devices access to your favorite streaming services.
The bluMe device is a hi-fi Bluetooth receiver able to stream music and other content from any Bluetooth enabled smartphone or tablet. It will work with a computer as well. When connected the bluMe turns any music system into a wireless device.
It needs no app or WiFi network to operate and supports Hi-fi aptX and AAC decoders. It has audiophile grade 24-bit AKM4396 DAC for up sampled playback. The device also has 24-bit digital streaming with 120B SNR.
The high gain antenna has a range of up to 100 feet from the audio source. Outputs include analog jacks and a digital optical output. Auris bluMe is on Kickstarter now looking for $20,000 in funding and has raised over $64,896. A pledge of $119 or more will get you an early bird bluMe receiver with shipping estimated for November.
SOURCE: Kickstarter