AVerTV Hybrid PocketExpress PCTV Tuner Card (H968)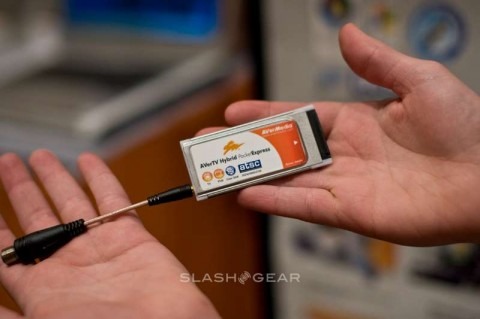 The AVerTV Hybrid PocketExpress PCTV tuner card (H968) is an invisible PC-TV tuner card that delivers a user-friendly experience and portable economic design. The USB connectivity gives users a lot of convenience.
Users will get continual entertainment with diverse support of HD over the air digital TV, Analog TV, or FM Radio broadcasting featuring stereo sound support. With unencrypted HD clear QAM support users can enjoy more digital cable entertainment while viewing clear digital TV cable channels with the Aver MediaCernter application.
You can record your favorite programming with full Personal Video Recording (PVR) functionality. Included is a very powerful high gain antenna that provides users with a complete solution for their PC-TV entertainment needs.