AVerMedia unveils 5MP document camera with video and audio recording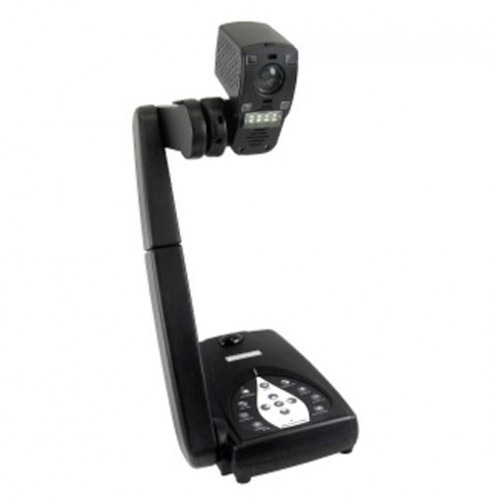 When I was in college it seemed like each professor I had found the need to put images or other content up on a projector for us to look at as we furiously scribbled notes before they took the page down. I think some of the teachers did it as fast as possible just to make things hard on us. Anyone that ever had to sit near one of those projectors knows that they put out lots of heat. The overhead projector is being replaced by document cameras today and AVerMedia has unveiled a new document camera with some nice features.
The AVerVision 355AF document camera has 1080p HD output, one touch video and audio recording directly to a flash drive. That means that presenters can record what they show to those they are lecturing as well as what they say to offer in digital format later.
The camera has an 11 x 14 viewing area and 80x total zoom on the lens including 10x optical zoom. The sensor used in the camera is a 5MP unit and the camera supports split screen picture-in-picture, and more features. It is compatible with Mac and PCs and is available now for $799.99.