AVerMedia shows off VP-1 Portable Visual Presenter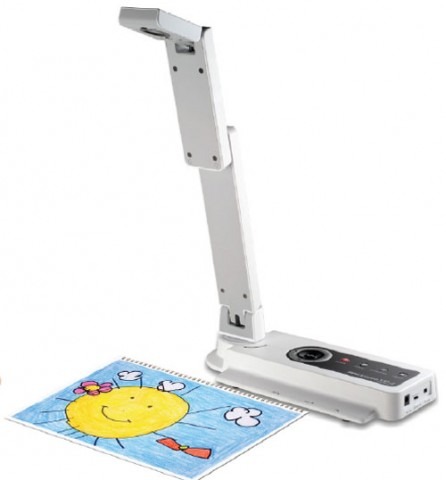 Today we got our first look at the latest offering from AVerMedia. The AVerVision VP-1 Portable Visual Presenter is an affordable way to display images and documents in a public setting without having to fork over the cash for a full on projector.
It can be used to display images on a TV or computer screen or on a blackboard if connected to an external projector. The device features a 2-megapixel camera, auto focus and 8x digital zoom. It's small and weighs just 2.7 pounds but can project images sized up to A4 paper.
This device can also apparently utilize a 28mm adapter to show what a microscope can see. You can even connect it to video devices and computers. It features an RCA and a VGA output and a VGA input. You can choose between 800x600, 1024x768 and 1280x960 resolutions. You can get the AVerVision VP-1 Portable Visual Presenter for $450 now.
[via Electronista]