Avengers: Infinity War new trailer released as tickets go on sale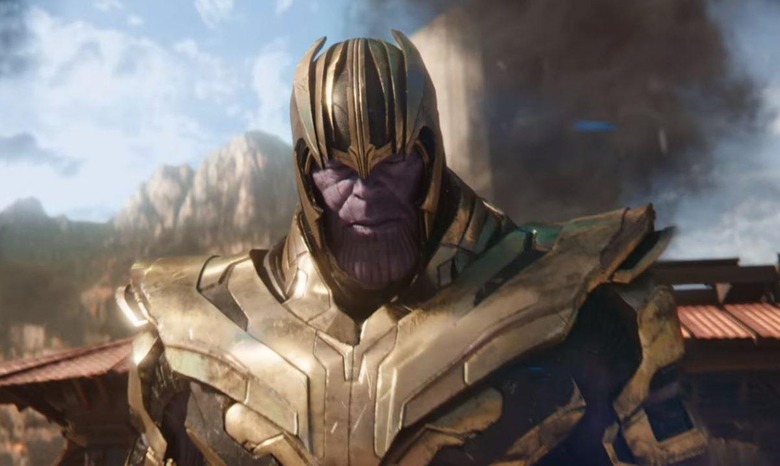 We're now just over a month out from the release of Avengers: Infinity War, and with Black Panther finding immense success at the box office, this new Avengers movie can now receive the lion's share of Disney's attention. The company launched a new trailer for Infinity War today that once again prepares us for the arrival of Thanos and his assault on Earth. Thanos himself appropriately sets the stage by telling us that "the end is near," during the trailer.
As opposed to the last trailer, which introduced us to Thanos and showed us the Avengers rallying to stop him, this trailer explains why he's such a threat. Thanos wants to destroy half of the universe, but in order to do that, he needs to collect the Infinity Stones. By the time Infinity War picks up, multiple Infinity Stones are in the hands of the Avengers and their cohorts, which makes them a prime target for Thanos's assault.
Disney also uses the trailer to show more interactions between The Avengers, the Guardians of the Galaxy, and independent heroes like Black Panther and Doctor Strange. They'll all be teaming up to stop Thanos in this movie, so after 10 years, we're about to see all of Marvel's superheroes in one film. For that reason, there's a lot of anticipation heading into Infinity War's April 27 release date.
Speaking of Infinity War's release, this trailer coincides with the launch of ticket sales for the movie. You can check with your local theater to buy tickets to Infinity War, or if you prefer, you can use a service like Fandango to secure your seats. If you're a die-hard Marvel fan, you'll even be able to catch a 12-movie marathon at AMC, which will last for 31 hours and culminate with the release of Infinity War.
Tickets for that massive AMC marathon aren't on sale quite yet, but if you've got nothing to do for a day and a half, it might be worth checking out. We'll likely see more trailers for Infinity War before we arrive at April 27, so stay tuned for those, and be sure to head down to the comments section to let us know what you think of this most recent one.