Automakers Work Together On Faster EV Charging System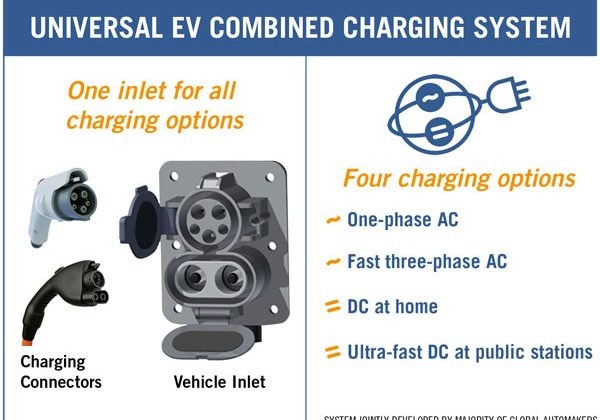 General Motors has announced that automakers in the United States and Germany are set to demonstrate fast charging technology that will allow for quicker charging on EVs. According to GM, the new fast charging standard can recharge a battery pack in as little as 15 to 20 minutes. The automakers that are working together are some of the largest in the world.
Those automakers include Audi, BMW, Chrysler, Daimler, Ford, GM, Porsche, and Volkswagen. Those automakers all agreed to use a single-port fast charging approach called DC Fast Charging with a Combined Charging System, and it will be used in the United States and Europe. The system integrates one phase AC charging and three-phase fast AC charging along with DC charging at home.
The system also allows ultra-fast easy, charging at public stations with one vehicle inlet. The approach will allow the vehicles to charge at most existing charging stations regardless of the power source. The Society of Automotive Engineers or SAE has chosen this system as the fast charging methodology for a standard that will extend the existing type one charging standard. The final standard is expected to be published this summer. This is very good news because the ability to charge existing battery packs faster could significantly increase consumer adoption electric vehicles.