Autodesk launches Socialcam 5.0 for iOS, offers HDR video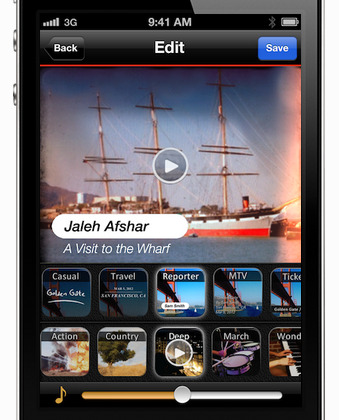 Autodesk has released its latest version of Socialcam for iOS, version 5.0. For those who don't know, Socialcam – which is available for Android as well – is an app designed to make sharing videos with friends and various online social networks, such as Facebook and Twitter, relatively effortless. With this latest release, Apple device users get some pretty major new features, as well as a couple improvements.
Socialcam 5.0 boasts a complete visual effects redesign, including a new icon for the app, meaning users will feel like they're getting an entirely new experience with the latest version. Unlike the last version, 5.0 now offers 720p HD video recording, as well as a video HDR mode for creating well-exposed, color-saturated videos. Both video modes offer real-time mapping, as well as color correction, making it a handy option for creating videos that aren't entirely bland.
Other features on Socialcam 5.0 include unlimited video recording length and storage, as well as the ability to set videos to private, and to have a private account. Title, soundtracks, and themes are all available, as well as "experimental" and vintage filters that let you give your videos an Instagram-like makeover. Videos are cloud-stored, and can be shared on social networks, YouTube, and sent to friends or yourself via SMS and email.
Autodesk's Consumer Group Vice President Samir Hanna had this to say: "We're particularly excited about this update to Socialcam, as it starts to deliver on our promise to expose aspects of our award-winning visual effects software to everyone through the Socialcam community. We believe there is a huge opportunity in the video sharing market and anticipate that we'll all share videos the way we share photos today."
[via Business Wire]