Australian Post to begin test mail delivery via drone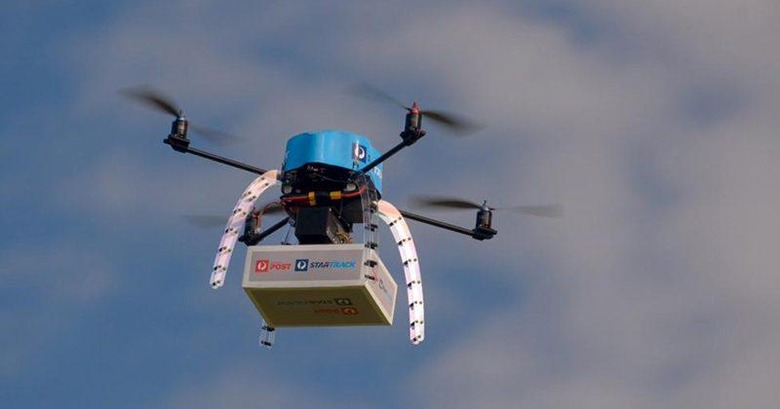 I don't get a lot of snail mail these days. Well, plenty of things show up in my mailbox, but very seldom are any of them not pieces of junk mail. This is because all of my bills are delivered online, and aside from the holidays, no one sends letters anymore. As it turns out, this is a problem for postal carriers. One that technology may help with.
When people stop relying on the postal service for their mail, it creates an issue. Namely, it costs a lot of money to send carriers out, and if they've only got a few things to deliver, they aren't making a lot of money in return. In Australia, the answer to this growing problem may very well be drones.
According to the Australian Post, they have successfully field-tested the use of drones for the delivery of letters and small packages. "We will put this innovative technology through its paces over the coming weeks and months to understand what it can deliver, how far it can travel, and ultimately, how our customers could receive a parcel," Australia Post Managing Director Ahmed Fahour recently said.
The Australian Post operated at a loss of A$222 million ($171 million), which was the first time in 30 years that the company actually lost money over an entire year. The main reason for this is due to the decline in the use of postage stamps. The state-owned company is hoping to offset some of the costs of operation by relying on drones to deliver time-sensitive items, such as letters. They intend to start testing the service to homes later this year.
VIA: Reuters