Australian National University researchers create new night vision tech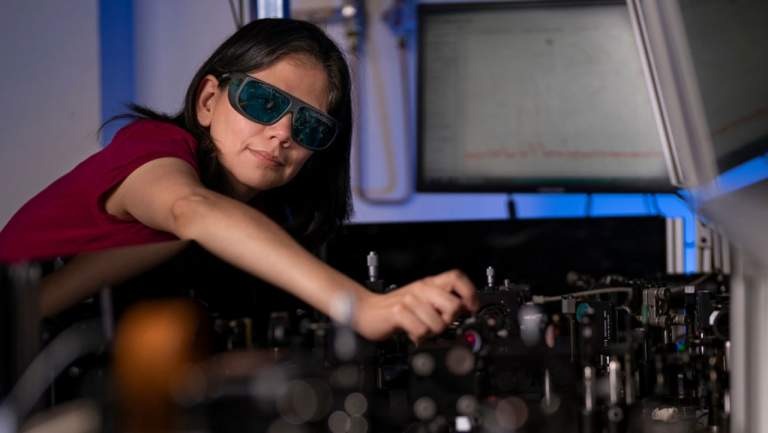 Researchers from the Australian National University have created technology that they say makes the invisible, visible. The tech developed at the University allows people to see clearly in the dark revolutionizing night vision. Researchers used a first-of-it's-kind thin film that is ultra-compact and could eventually work on standard glasses.
The prototype technology uses nanoscale crystals and has the potential to be used in the defense industry as well as making it safer to drive and walk at night. The tech is thin and lightweight, potentially reducing chronic neck injuries resulting from carrying bulky night-vision devices in use today. Researcher Dr. Rocio Camacho Morales says the technology transforms infrared light, typically invisible to the human eye, turning it into images people can see clearly even at a distance.
The film is made from nanometer-scale crystals that are hundreds of times thinner than a human hair. The small size of the crystals means they can be directly applied to glasses to act as a filter allowing users to see in darkness. In addition, the team says their technology is very lightweight, cheap, and easy to mass-produce. High-end infrared imaging technology currently requires cryogenic freezing to work and is expensive to produce; the new technology functions at room temperature.
The research marks the first time in the world that infrared light has been successfully transformed into visible images using an ultra-thin screen. Researchers believe the technology will change the landscape for night vision forever. Scientists working on the project are clear that their device is a first proof-of-concept experiment. However, they are actively working to advance the technology further. There is no indication of when or if the technology might be commercialized.