Australian art galleries outlaw selfie stick use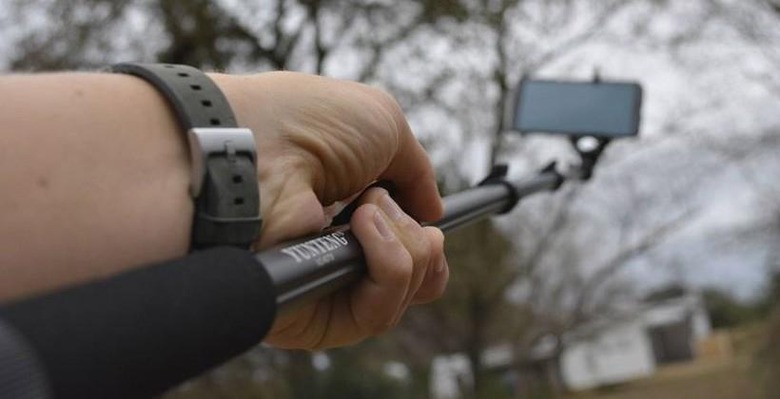 If you have travelled to a museum or major tourist attraction, you have probably seen people using selfie sticks to get pictures of themselves at the destination. On one hand, the selfie stick means you don't have to bother anyone you don't know by asking them to take your photo in front of whatever it is you are looking at. One the other hand, it's a selfie stick.
Major museums in New York City have already banned the use of selfie sticks on the premises and it looks like other major museums around the world are now following suit. Australian art galleries have now banned the use of selfie sticks on the premises due to a concern not only for other people visiting the gallery, but out of concern for the art as well.
The Aussie museums that have banned the selfie stick include National Gallery of Victoria, the National Gallery of Australia in Canberra and the National Portrait Gallery. The fear from major galleries is in part that the person might crash the selfie stick into the art causing damage.
The other major issues is that when people are trying to look at the exhibits, having a slew of sticks in the air makes the museum unenjoyable to the masses. Workers at the Met in NYC now ask people using selfie sticks to put them away.
SOURCE: Mashable