Aura is an AIO gaming PC that packs a GTX 1080 inside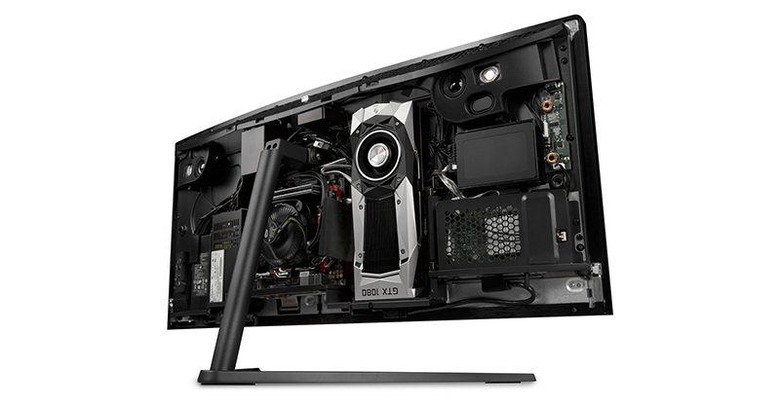 When I think of all-in-one computer solutions, I tend to either think of an iMac, or another company's attempt at creating the new family computer. Generally, serious computing power is traded for sleek style. Even in the highest-end iMac, you'll only find a mobile GPU to power your graphics. This is fine for most applications, but not for gaming. But don't worry, one company is building an all-in-one that's aimed directly at gamers.
Digital Storm knows a thing or two about building PCs, but now they've managed to do the unthinkable. They've crammed the most powerful desktop GPU into an inclosure with a monitor. Recently, the NVIDIA GTX 1080 took the crown as the king of GPU power, and that was exactly what Digital Storm wanted in their latest all-in-one, dubbed Aura.
Because of the lower power requirements of the GTX 1080, it's perfect for this kind of setup. It only draws 180 watts, and needs just one 8-pin power connector. This means that Digital Storm can cram it into their monitor enclosure, along with all of the other desktop components you'd need, with only a single power cord going from the computer to the wall. In fact, that's the only cable you need to plug in at all. They keyboard and mouse are wireless, and it has a WiFi card built in, if you really don't want to bother with wired internet.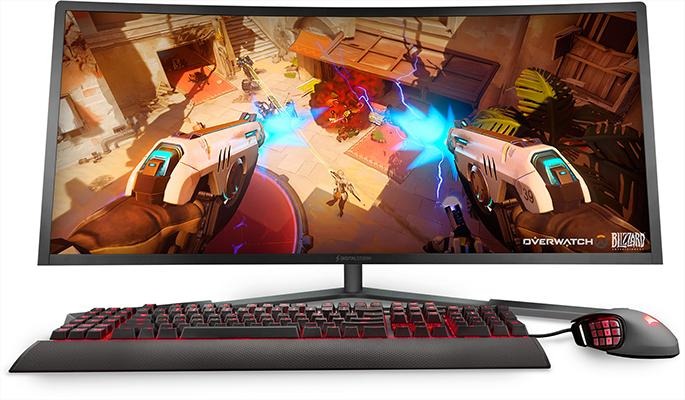 The Aura starts out at $1,999, and gets you a Core i5-6500, GTX 960, and 16GB DDR4. If you want the 1080, you'll be looking at around $3,100. That will get you an i7-6700K, 16GB of DDR55, and the GTX 1080 Founder's Edition. You'll also get a 500GB Samsung 85 EVO, and a 1TB 7200 RPM hard drive for extra storage. There are more expensive options, if you want upgrades, as well.
Regardless of what you put inside of it, the screen will remain the same. You'll get a beautiful 34-inch curved 3440 x 1440 60Hz display. And if you want to see your games at their full potential on a screen like that, you'll need the GTX 1080 to do it.
Source: Digital Storm