AUO shows off 4.46-inch display with world's narrowest border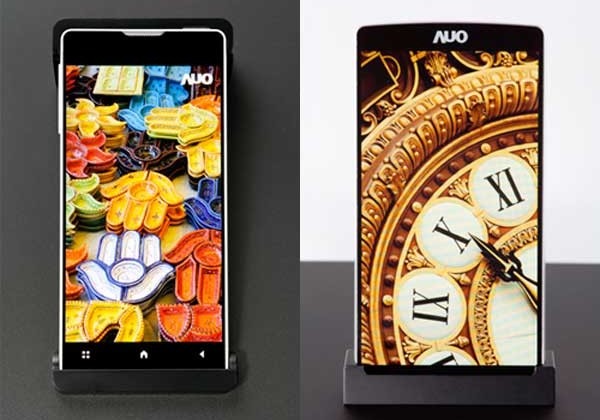 AU Optronics has announced a new 4.46-inch mobile phone touch panel display that has what it claims to be the world's narrowest border. The display uses proprietary technology allowing for incredibly thin borders and uses low-temperature poly-silicon (LTPS) technology. The technology allows the display to have a border width of only 1 mm when placed on the module surface.
The 4.46-inch display has 720p resolution and the 1 mm thick bezel maximizes the display area available. AUO also notes that the 1 mm thick border makes image and video content appear larger. AUO is also bragging on its other display technologies including AMOLED, IGZO, and AHVA.
AHVA is Advanced Hyper-Viewing Angle. So far, AUO has been able to develop AHVA panels ranging in size from three-inches to 15.6-inches. The screens have been used in devices such as digital cameras, smartphones, e-readers, and car displays, tablets, and ultrabooks. AUO's 4.97-inch full HD resolution AHVA Mobile Display is currently in mass production.
The small display has a resolution of 1080 x 1920 with 443ppi. AUO also has a 4.65-inch AMOLED panel that has a resolution of up to 317 ppi. Another display that AUO is talking about is a larger 10-inch panel aimed at tablets using IGZO technology. That display has a resolution of 2560 x 1600 and promises to use less power thanks to better screen transmittance.