August Home, Wink work together to secure your smart home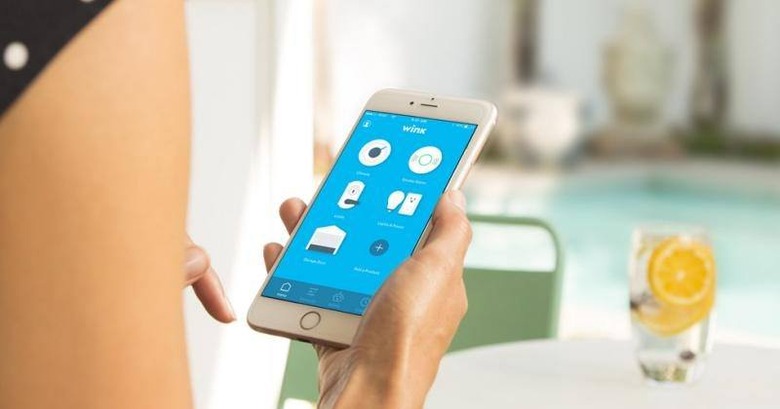 The irony about smart home products and the so called Internet of Things is that they aren't really that smart about talking with one another. Each have their own loyalties and speak different languages that may or may not be understood by the smart devices inside your home. For cases like these, you'll need a translator, a.k.a. a smart hub to be the go-between for these sometimes disparate devices. One such hub is Wink and, as of today, it has learned one new language. August Home, one of the increasingly popular names in the smart home security market, is partnering with Wink to make it easier to keep your now smarter home also more secure.
There are quite a few smart security products in the market now, but August continues to outshine them by calling dibs on new features and integrations. Its Smart Lock was one of the first few, if not the first, to integrate with Apple's HomeKit platform. It was also the first to jump onto Amazon's Echo platform to give Alexa control over your locks. One thing it didn't do, however, was integrate with as many smart hub platforms as possible.
That changes with this now official partnership with Wink. Actually, some Wink users have already spotted the unannounced change and the Support pages for both Wink and August are already public. Nothing beats official, of course.
The great thing about tying Wink and the August Smart Lock together is that you don't even need a Wink HUB or Wink HUB 2 to make it work. You do need, however, the August Connect for the communication to work. Just go to Wink app, add a new product and select the August Lock under the Locks section of the list. After you've signed in to your August account, you're good to go.
Of course, you can always control the August Smart Lock from its own app. But being able to orchestrate your smart home's activities under a single digital roof is always more efficient and has that hi-tech feel to it as well. And if you're a Wink users and August Smart Lock owner, now you won't have to juggle two different apps to control both, which isn't very smart at all.