Augmented Reality For Online Retail And Advertising In The Future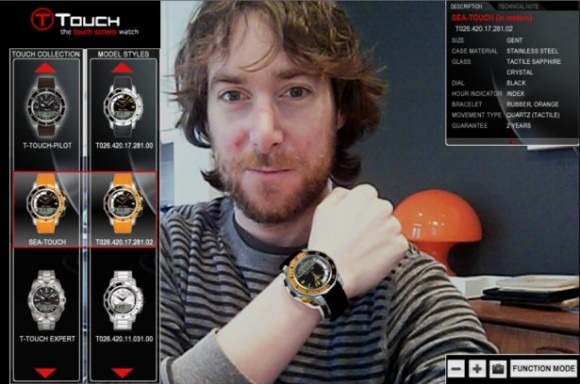 Pocket-lint posted an interesting story on augmented reality (AR) use in online retail and advertising. The technology that has been deemed a "gimmick" in the past is expected to bring in $1.5 billion in global revenues from AR applications by 2015. Advertising is now using AR to promote things from movies and cars to food and watches. The technology uses cameras and "augments" the user's reality, whether it be their face or something their holding, and digitally alters it for the purposes of the product or application. See videos of AR in action for advertising and online retail after the cut.
The first Transformers movie used AR in their promotions. When someone ran the program and stepped in front of their web camera, the video would show the user with Optimus Prime's head superimposed onto their own. Burger King used it as well in a promotion for their $1 burgers. You had to hold a piece of paper with a symbol on it, the program would recognize the symbol through the camera and the piece of paper would turn into a burger. You could move it around and even let you open the bun up to reveal the contents of the burger. Watch-maker, Tissot, did something similar where you print out a piece of paper and wear it like a watch, the program would recognize it and would place a virtual copy of the watch onto your wrist. You could choose whatever model or color watch and it would change instantly on your wrist and as you turned and rotated it.
Augmented Reality gives the user a much more interactive experience. While you aren't really holding a burger or wearing a watch, it certainly is a closer experience to the real thing than any other form of advertisement can give you. Clothing shop retailers could use it to help customers find the right size or color for a piece of clothing, instead of buying multiple sizes and sending back the ones that don't fit. This is a way for companies to engage the customers and even if they don't actually buy the product, the experience of augmented reality will stick with them.
"What we're trying to do with the worn-on-body applications is enable a real business functionality for it. It engages customers, it enables people to understand the product and therefore it enables them to take a step closer to purchasing the product as well," says brand manager Lynn Murray at Holition, a creative technology agency responsible for Tissot's campaign.
[via Pocket-lint]