Audio Plus Services' Focal Bird Speaker System Announced, Available This Fall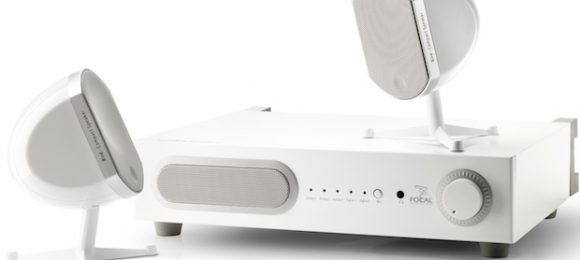 Today, Audio Plus Services officially announced the upcoming availability of their new Focal Bird speaker system. They're marketing as "a new and innovative concept for high-quality lifestyle audio," pointing out that, while it projects clear audio, it's also compact and has a user-friendly interface. It also comes with a Focal Kleer Technology wireless dongle in the package, so wirelessly streaming media is also an option.
As for the hardware, the Audio Plus Services' Focal Bird speaker system consists of two small satellite speakers, which are connected to the "Power Bird" unified amplifier, subwoofer, and DAC. The speakers can be set pretty much anywhere you'd want: you can lay them flat, stand them up, or even hang them on the wall, depending on what fits your room best.
The whole set-up comes packaged with a Focal Kleer Technology wireless dongle, which should offer up some seamless connections with Apple's iPad, iPhone, and iPod Touch. But, if the Kleer Technology isn't good enough for you, you can add an option USB dongle (for $99.95), which will make it possible to stream music wirelessly from any device with a USB port. Audio Plus Services is including a universal remote inside the box, too. The Focal Bird speaker system will be available some time this Fall from Audio Plus Services in several configurations. You'll be able to pick it up for somewhere around $995.
[via eCoustics]