Audio Bone 1.0 Headphones Are Waterproof; Better For Ears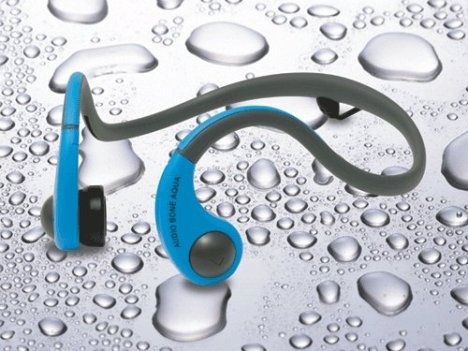 If you're in the market for a new pair of headphones to listen to all of your tunes, might I suggest the Audio Bone 1.0 Headphones? They're safer on your eardrums and provide top-quality audio you're sure to enjoy.
Released by GameChanger, the Audio Bone 1.0 Headphones use bone conduction technology in order to channel audio in a safer, clearer manner. They bypass the eardrum, so listening to loud music won't produce the same sort of negative effects as a standard set of headphones.
You can get a pair in black, orange and blue. They retail for about $190, so they're definitely a bit of an investment. But if you care about your ear health and keeping your hearing, these might be the best option for you. Oh, and they're waterproof, too.
[via Ubergizmo]