Audible updates iOS app to version 2.0, adds iPad support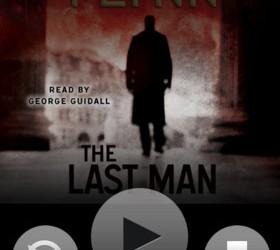 It has taken quite a while, but Audible has finally released an update to its iOS app that adds support for the iPad. Previous to this, the app was iPhone-only and rather difficult to use regardless, with the most basic functions you'd expect in an audiobook app – such as the ability to track progress – pretty much absent. That changes with version 2.0, which both adds iPad support and introduces a new user interface that is altogether more intuitive.
Users can now use the Audible iOS (version 5.0 and higher) app on the iPhone (3GS and later), iPod Touch (3rd generation and later), and iPad, giving them access to the service's entire catalog of audiobooks. In addition to the revamped user interface and iPad support, there are a handful of new features and improvements that build on the previous offerings.
One of the biggest new features is the ability to toggle between listening and reading with Whispersync for Voice the Kindle app or a supported device. Likewise, there's a new library filter that allows users to hide completed titles from their library after finishing them, keeping things neat and orderly and easy to sift through.
Start-up has been simplified, with users now being able to sign in with their Amazon account. Downloads are also optimized, with users being able to pull up to three hours of audio data over a mobile data network (3G and 4G). Navigation is also easier, with progress bars included on each book to make it easier to monitor how far through a book one, as well as improved search and thumbnails.
[via Cult of Mac]