Audi workers are testing exoskeletons to reduce strain on assembly line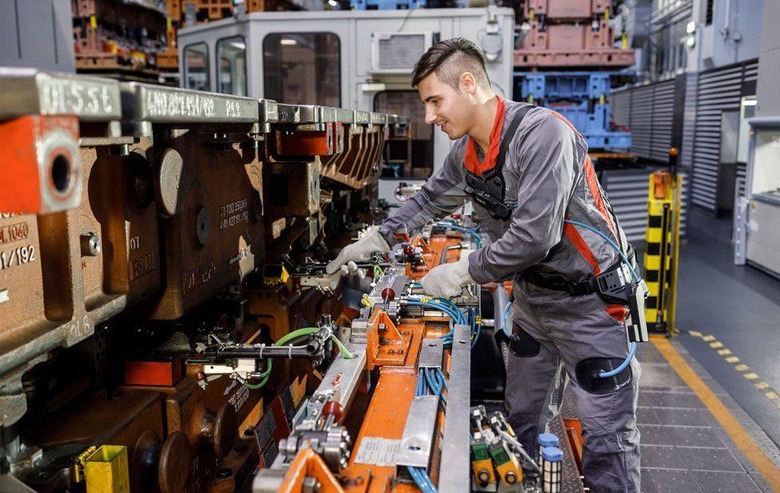 Audi has rolled out a cool bit of tech for the people working some of its assembly lines. The tech is an exoskeleton that is designed to be a lifting aid worn on the body. The entire exoskeleton weighs about three kilograms. The device is a metal frame with elements on the upper and lower body as well as back and thighs that are connected with a support structure.
The worker puts the exoskeleton on by pulling it over the head like a shirt and strapping it to the hips. A pair of plates that are hand-sized sit on the thighs to spread the load. Audi says that the device can reduce the strain on the back by 20-30% and helps promote healthy posture.
The wearable device also allows the worker to perform their daily work without restricting freedom of movement. Audi also notes that the device is light and flexible enough to allow users to walk, turn, and stretch normally.
For now, workers at the Audi plants in Ingolstadt and Neckarsulm are the first testing the devices for various applications. The device is used in completely knocked down (CDK) logistics to assist workers in removing parts from crates.
The workers on the production line use the exoskeleton to ease the installation of the central console and to carry heavy material boxes. Audi says that during testing, the use of the exoskeleton increased from two to seven hours each day.
SOURCE: Audi