Audi Virtual Dashboard Highlights CES Presentation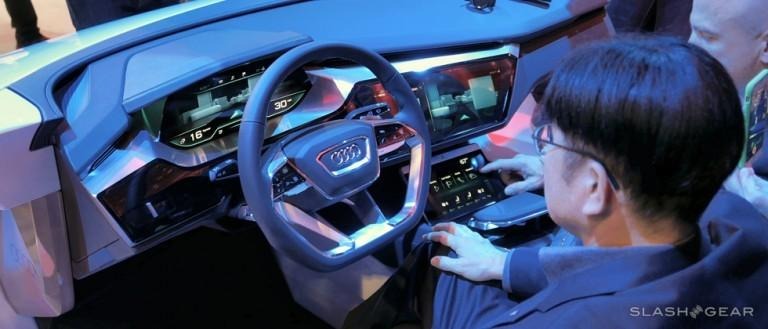 Audi's booth at CES was elaborately formed out of a series of interlocking chrome cubes, but its actual public presentation was far more subdued. With corporate partner Volkswagen having stolen much of the thunder the day before with the BUDD-e Concept and the e-Golf Touch Concept, Audi chose to focus on the E-tron Quattro Concept which had been previously unveiled in the fall of 2015 in Frankfurt.
There was one interesting piece of new technology, however, that was revealed by Audi at CES for the first time. Building on the success of its Virtual Cockpit technology, which is currently available in models like the Audi TT coupe and roadster, the brand showed off what it is calling the 'Virtual Dashboard.'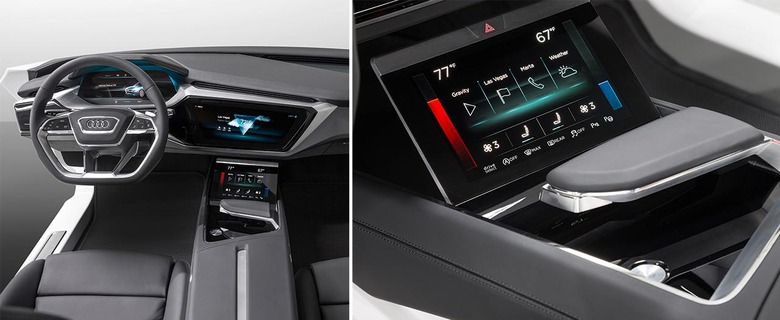 Said to represent what the interior of the E-Tron Quattro Concept looks like (a cabin we have yet to see in the flesh), the design adds to the single-panel gauge cluster of the Virtual Cockpit by way of a large center-mounted LED panel that is tilted towards the driver, with another display linking the screen to the console.
The overall effect is to replace the majority of the vehicle's buttons and dials with read-outs and touch-sensitive tiles and icons, although the steering wheel maintains its traditional complement of hard controls. The backbone of the system remains the next-generation 'Modular Infotainment Toolkit,' or MIB2+, that's also shared with VW.
In addition to the Virtual Dashboard, Audi also discussed its commitment to have 25% of its sales allocated to plug-in electric vehicles within the next 10 years, as well as its continued pursuit of self-driving technology across its line-up.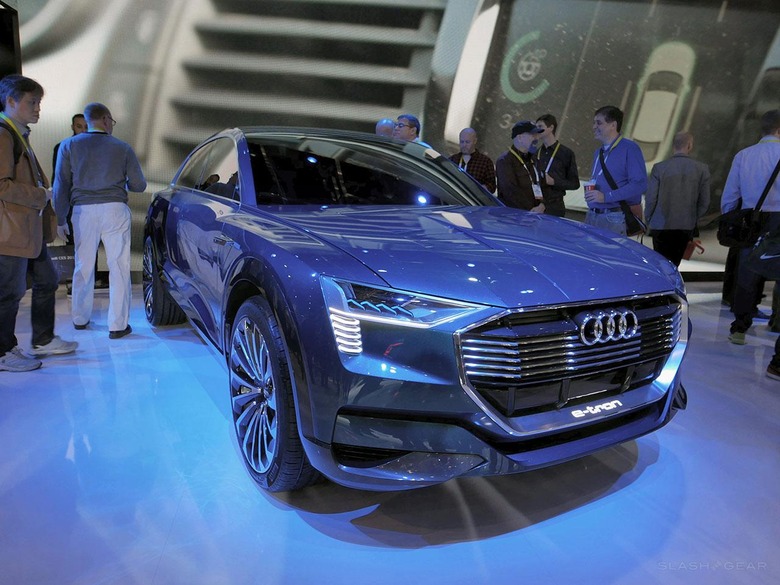 This includes systems that allow vehicles to communicate with traffic lights and other infrastructure, as well as highly accurate, cloud-located map data from HERE, a company which was acquired by a consortium of German automakers (including Audi) one month ago.
See SlashGear's Cars Hub for more!