Audi urban concept car to debut in Frankfurt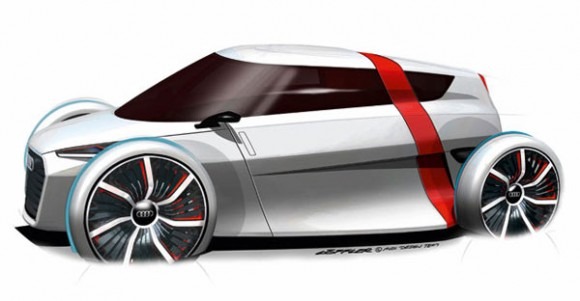 If you have ever been to a big car show where the major manufactures are rolling out their new models and concept cars you know how cool some of the concepts can be. Audi has a very strange concept car that will be showing up at the Frankfurt Motor Show called the urban concept. This little green car is the smallest car that audio has shown off.
The car has a unique seating arrangement with the driver ahead and to the right of the passenger. The car can hold two adults and has a compact electric drive system and elaborate suspension according to Audi. The tiny urban concept isn't based on any other models and is made to have no unnecessary weight. Weight reduces the driving range and performance of an EV.
The car uses a pair of e-tron electric motors and the cockpit is made from a carbon fiber reinforced polymer that is integrated into the undercarriage of the car. The urban concept uses big 21-inch wheels and has fenders that glow with LED light. Power for the car is from lithium-ion batteries. There is no mention of driving range or performance estimates on the urban concept.
[via Autoblog]