Audi updates GPS system in 2011 A6 with INRIX XD Traffic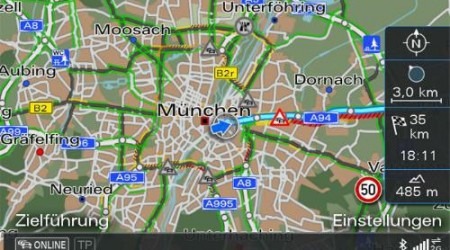 Audi is a maker of luxury and sports cars that are sold all around the world. Audi AG has announced that it is updating the GPS system in some of its vehicles starting with the navigation system inside the 2011 A6 by adding some new features from INRIX XD traffic.
The new update provides some new features for travelers that need to get where they are going quickly and without having to sit in traffic. The new XD Traffic update for the A6 provides real-time traffic information and offers traffic-influenced turn-by-turn directions to route the driver around traffic.
This sort of system is cool for areas where you aren't familiar with the streets, but it is also good for people that are driving in an area they are familiar with to help them get around traffic. This is the first collaboration between Audi and INRIX.