Audi unveils new RS 6 Avant wagon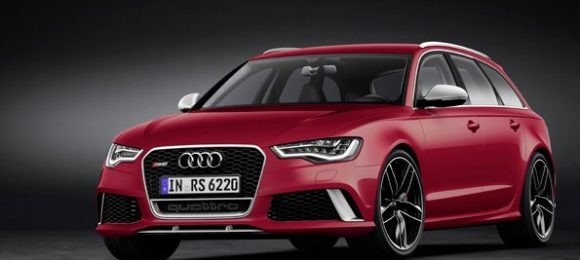 Audi has unveiled a new groundbreaking performance car called the RS 6 Avant. The car is fitted with a powerful twin-Turbo V8 engine displacing 4L producing 560 hp and over 516 pound-foot of torque. The vehicle was designed with reduced weight for greater efficiency and improved performance.
The car is able to hit 62 mph from a stop in 3.9 seconds and promises a top speed of over 189 mph when properly equipped. Audi fits the car with full-time all-wheel drive for handling and everyday utility. The engine redline is 6700 RPMs with over 516 pound-feet of torque available at all times between 1750 and 5500 RPMs.
The vehicle has electrically activated flaps in the exhaust system allowing the driver to open up the exhaust when they want a more performance-inspired sound. Audi will also offer an optional sport exhaust system. By default, the top speed of the vehicle is 155 mph, with an increase to 173 mph with the optional Dynamic package.
Drivers wanting to take full advantage of the over 189 mph top speed have to opt for the Dynamic plus package. While offering impressive performance, the vehicle is able to achieve a fuel efficiency rating of 24 mpg. The vehicle comes with a standard start-stop system and Audi says fuel consumption has been reduced by about 40% compared to the outgoing model. The V8 engine is able to shut down cylinders when performance isn't needed to help improve fuel efficiency. Official availability and pricing are unknown at this time, but this won't be an inexpensive automobile.