Audi e-tron Sportback S models offer more pure electric performance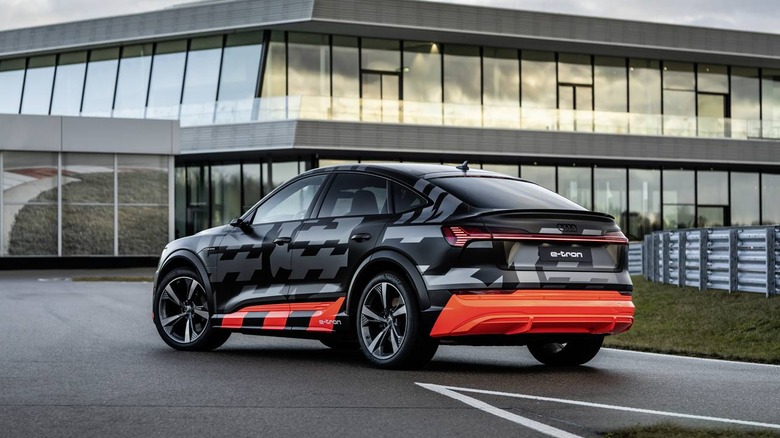 Audi says that it is continuing to move forward on its electric car offensive and is offering the more agile and sharper e-tron and e-tron Sportback S models. The S models include three electric motors with two on the rear axle and one in the front. The electric motors provide 370 kW of boost power and 717.6 pound-feet of torque.Audi says that allows the electric S models to accelerate to 62.1 mph in 4.5 seconds. Having electric motors on the front and rear gives the vehicles electric all-wheel drive. Electric torque vectoring with active and fully variable torque distribution is available for the rear axle. The car also has intelligent drive control to raise vehicle safety and improve dynamic handling.
The electric S models have top speeds of 130.5 mph that is electronically limited. Full horsepower and torque is available for eight seconds at a time for both vehicles. Nominal values in the D gear without boost is 320 kW (50 kW less than boost) and 596 pound-feet of torque. Both vehicles have ESC stabilization control with multiple modes, including sport and dynamic.
The prototype S models feature 20-inch alloy wheels using a five-spoke design a standard. Audi will offer different wheel options up to 22 inches in size. The battery packs inside the vehicles can be charged with peak charging power of up to 150 kW and can also be charged using 11kW AC power.
Inside the cars have attractive leather and Alcantara seats with an instrument panel that is oriented towards the driver. Audi also offers optional Super Sport seats in leather or an air-conditioned contour seat with perforated leather. There is no indication of pricing or potential availability on either of the e-tron S model cars.