Audi e-tron mass production kicks off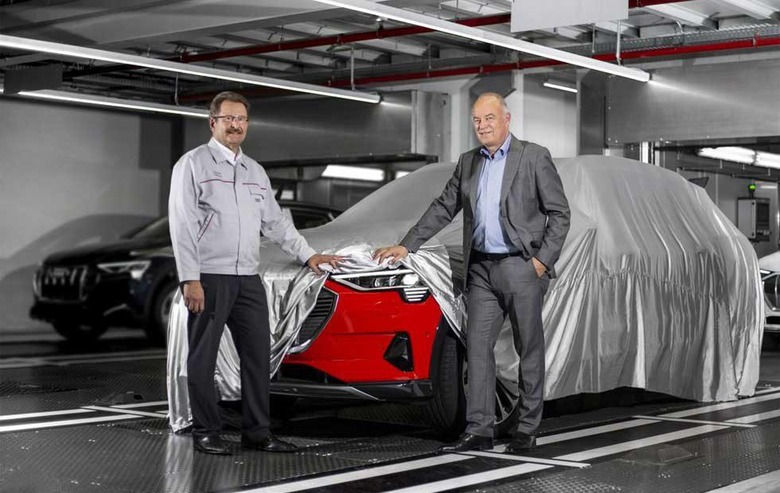 Audi has announced that mass production of the electric SUV called the e-tron started this week. We still don't know what the e-tron looks like, the world premiere is set to happen in San Francisco on September 17. We do know a little of the specs to be expected for the SUV.
Audi has said the charging capacity is up to 150kW when charged at a quick-charging station. That means that in about a 30-minute charge the e-tron will be ready "for the next long-distance stage" whatever that means.
The e-tron was supposed to have been unveiled last month, but that was delayed. Audi fans interested in the SUV will be able to reserve one for a $1,000 fee. That fee is refundable for folks who change their minds later. The majority of what Audi will offer with the e-tron is a mystery.
We have no idea how much it will cost, and the specifications are a mystery. As for when the car will be available to drive, Audi has stated in the past that deliveries will start in the first part of 2019.
The event later this month will cover ground that has nothing to do with the e-tron according to reports. Audi will be talking up the future of the brand. That future is heavy on EVs with three expected by 2020. EVs will need to mature to get the masses interested with lower prices and longer driving ranges, something that might not happen by 2020.
SOURCE: Audi