Audi bringing parking information to Connect-equipped vehicles

Finding parking is one of the most annoying facets about driving a car, especially when you're in a big city where a parking spot is hard to come by. However, Audi wants to at least make the experience somewhat bearable to those looking for a parking space. The company is sending out an OTA update today that will add parking information to their Connect infotainment system.
Audi has partnered up with INRIX, which provides traffic information, navigation, and other driver services, like parking in this case. The new feature to Audi Connect will bring "real-time parking navigation" to Audi drivers, and it will provide services like finding a parking lot nearby, comparing parking options by price and distance, as well as turn-by-turn navigation to a parking lot.
The parking service will be integrated into the Audi Connect's navigation system, and the driver can also use Google Maps Street View to get a look at the entrance before they're there to know what to look for when they get close — a common tactic for most travelers who don't want to miss their turn or destination.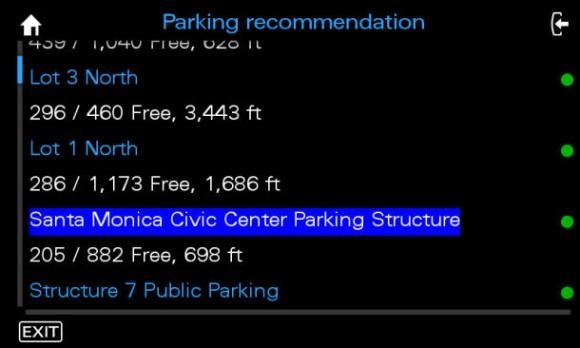 Currently, there are over 60,000 parking locations in the INRIX system, with 18,000 of them being in the US and the other 42,000 located in Europe. However, Audi says that this number "will continue to grow as data on the locations and available spaces builds," but we have to say that 60,000 is a pretty good start so far.
Audi says they're the first car maker to integrate INRIX's parking data into their infotainment system, but it'll be interesting to see if more auto manufacturers step up and offer the same kind of features on their respective vehicles. Audi also notes that 100,000 of their vehicles with the Audi Connect infotainment system can get the new parking features today through the OTA update.