Audi A4 offers a V6 TDI engine paired with 48V main electrical system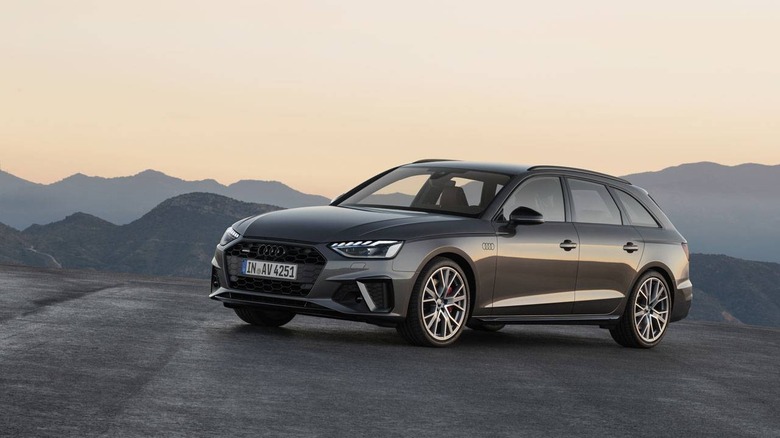 Audi has announced its A4 mid-size model that has a new sportier design. A4 cars now have Singleframe grille that is broader and flatter with horizontal lines to emphasize width at the front and rear. All A4 models now get standard LED headlights with the top-of-the-line headlights offering Matrix LED technology.Audi is now offering new equipment lines that include basic, advanced, and S line for the exterior. The S models get their own look, and the A4 allroad quattro does as well. A4 buyers have 12 paint options to choose from including a new color called terra gray. Inside the vehicles, a new contour/ambient lighting package is offered that highlights the interior in the dark.
Audi also has a new MMI system for the A4 range that promises a user experience similar to a smartphone. It has a touch display with acoustic feedback that replaces the old version's rotary dial in the console. The system is paired with a 10.1-inch TFT display.
The nav system has new online services, including Car-to-X services that take advantage of swarm intelligence of the Audi fleet. The Car-to-X service allows the car to gather information from traffic lights and to get hazard information from supported sources. In areas with the correct infrastructure, the vehicle can give drivers an ideal speed recommendation to make the lights along with the time before the next light changes.
The A4 range comes with six turbo engine options at launch in Europe. Power ranges from 150 PS to 347 PS depending on the model. Three versions will launch with a mild-hybrid system installed that is based on 12V system. The S4 TDI will have an available mild hybrid system that pairs a 48V alternator/starter with the engine. That system can recapture up to 8 kW of power when braking. The new A4 range launches starting in May with pricing for the A4 series starting at 35,900 Euros.